Contact Committee Members ASAP! Please Attend Hearing in Person!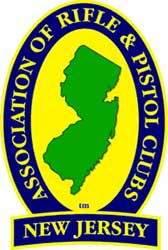 Trenton, NJ –-(Ammoland.com)- As anticipated, Senate action on S993(gun ban / mag ban) is now set to resume with a hearing of the Senate Law and Public Safety Committee officially scheduled for 10:30 a.m. on Monday, May 5th 2014.
Gun owners, hunters and sportsmen need to immediately tell members of the committee to oppose this blatant attack on their rights that will not affect crime or prevent another tragedy.
If you are able, please plan on attending the hearing in person and testifying (Committee Room 10 in the State House Annex, 125 West State Street, Trenton, NJ 08625 – time and location are subject to change).
Please also continue to contact Governor Christie and urge him to oppose S993.
For current talking points on S993, see this recent Op-Ed published in The Record.
Also, while there is not yet a Senate version of A2777 (firearms transportation issues), the Assembly version is shown on the agenda for May 5. Accordingly, please also immediately tell the members of the committee to make the following one-word amendment to A2777 to restore judicial discretion on firearms transportation issues:
For the purposes of this section, "deviations as are reasonably necessary" means includes collecting and discharging passengers whose transportation is permitted under paragraph (2) of subsection b., subsection e., or paragraph (1) or (3) of subsection f. of this section, purchasing fuel, using a restroom, and contending with an emergency situation. A person transporting a weapon pursuant to this subsection shall comply with all other applicable State laws relating to weapons.
MEMBERS OF THE NEW JERSEY SENATE LAW & PUBLIC SAFETY COMMITTEE:
Donald Norcross (Chair) (D5)
[email protected]
Phone: 856-547-4800 Fax: 856-547-5496
Linda Greenstein (Vice Chair) (D14)
[email protected]
Phone: 609-395-9911 Fax: 609-395-9032
Nick Sacco (D32)
[email protected]
Phone: 201-295-0200 Fax: 201-295-8294
Christopher "Kip" Bateman (R16)
[email protected]
Phone: 908-526-3600 Fax: 908-707-4578
James Holzapfel (R10)
[email protected]
Phone: 732-840-9028 Fax: 732-840-9757
About Association of New Jersey Rifle & Pistol Clubs:The Association of New Jersey Rifle and Pistol Clubs, Inc. is the official NRA State Association in New Jersey. Our mission is to implement all of the programs and activities at the state level that the NRA does at the national level. This mission includes the following: To support and defend the constitutional rights of the people to keep and bear arms. To take immediate action against any legislation at the local, state and federal level that would infringe upon these rights. Visit: www.anjrpc.org