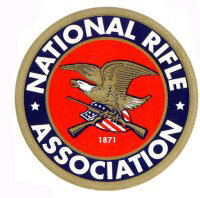 FAIRFAX, Va. –-(Ammoland.com)- The National Rifle Association is now accepting applications for its annual NRA National Junior Advanced Competitive Smallbore Rifle Camp held June 22 – July 2 in Jericho, Vermont.
Run by the NRA Coach Education Program, Advanced Junior Shooting Camps are the next step in honing your competitive shooting skills thanks to the comprehensive training lessons and high quality coaching. In addition to one-on-one sessions with instructors, the camp features evening classes on rules, collegiate shooting, nutrition, training schedules, and more.
"Our camp is like Top Gun for smallbore athletes. We take the best and we make them better," said NRA National Coach Trainer Daniel Subia. "Attendees can expect a challenging, but incredibly rewarding, training opportunity that will prepare them for competition at the highest level."
The 2014 NRA National Junior Advanced Competitive Smallbore Rifle Camp is open to shooters aged 14 – 20. Applicants are selected on past performance, however goals, plans, and demonstrated excellence in competition are taken into consideration. Registration must be postmarked by May 5.
Download the application package at https://coaches.nra.org/national-junior-shooting-camps.aspx.
For more information, contact National Coach Trainer Daniel Subia at (703) 267-1589 or [email protected]
About the National Rifle Association
Established in 1871, the National Rifle Association is America's oldest civil rights and sportsmen's group. Five million members strong, NRA continues its mission to uphold Second Amendment rights and is the leader in firearm education and training for law-abiding gun owners, law enforcement and the military.