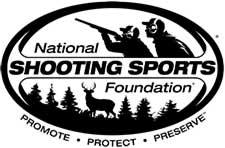 SPRINGFIELD, Mo. –-(Ammoland.com)- —Each year, outdoorsmen and women celebrate efforts taken to conserve our heritage. National Hunting and Fishing Day is important to each. Conserving wildlife and the lands that house what we all enjoy are of the utmost importance.
This year the National Shooting Sports Foundation once again announces its continued, major sponsorship of National Hunting and Fishing Day.
NHF Day is set to take place on the fourth Saturday in September. This year NHF Day falls on September 27 2014.
National Hunting and Fishing Day is a day set aside to celebrate all that sportsmen do to support those efforts whether it be building habitat for dwindling quail populations or funding conservation projects. Their support has forged new pathways for hunters, fishermen and outdoorsmen for the past 43 years to enjoy public waterways and lands without worry of diminishing access or natural resources.
Country music star, award-winning TV host and former soldier Craig Morgan is slated to serve as the honorary chairman for National Hunting and Fishing Day.
Morgan is well known as an avid outdoorsman and also takes pride in serving others. He has made ten overseas tours to entertain our troops and received the 2006 USO Merit Award for his tireless support of our U.S. soldiers and their families.
The Tennessee native is also host of the award-winning "Craig Morgan All Access Outdoors," on the Outdoor Channel. The high-octane hit reality show gives viewers an all access, backstage pass to Morgan's travels as he and his crew pursue big thrills and big laughs across the globe in a quest for the ultimate outdoor adventure.
""I couldn't be happier to serve as honorary chair for National Hunting and Fishing Day," said Morgan. "As a parent, I've shared my love of the outdoors with my kids and I know that conservation is key to creating a better future for upcoming generations in the outdoor sports. This is a very important day to reflect on and participate in activities that celebrate conservation efforts by sportsmen and women around the country and I hope everyone will join me in celebrating this year.""
Continued efforts by Morgan and NSSF will provide those opportunities for future generations.
"National Hunting and Fishing Day creates a national conversation about the extraordinary contributions sportsmen and women make to conservation and also to promoting firearm safety and ethical behavior in the outdoors," said NSSF President and CEO Steve Sanetti. "NSSF is proud to partner with NHF Day to celebrate efforts to conserve tradition and a way of life that has great meaning to us all."
The list of sponsors for National Hunting and Fishing Day 2014 includes Wonders of Wildlife, National Shooting Sports Foundation, Bass Pro Shops, Realtree, Yamaha, GunBroker.com, Izaak Walton League, Ducks Unlimited, Scout, National Wild Turkey Foundation, Smith & Wesson and Outdoor Channel.
For more information, visit http://www.nhfd.org.