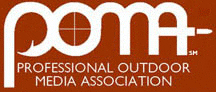 Knoxville, TN –-(Ammoland.com)- The passion of the outdoor industry and POMA members for the organization's mission is extraordinary – as evidenced by the substantial funds raised by the organization through its 2014 Annual Auctions and Raffles.
More than 70 outdoor industry companies and individuals donated to the Professional Outdoor Media Association's annual fund-raising auction. The generosity of the 180-plus conference attendees, who bid on items and purchased raffle tickets, resulted in the donations netting approximately $30,000.
POMA officers Tom Opre and Tony Bynum, co-chaired the effort and engaged the help of POMA Past President Bill Miller to oversaw the raffles.
"POMA is grateful for the tremendous generosity and support of the donors and bidders," said Opre, POMA's president. "These folks understand the critical role the media and POMA play in ensuring the future of the traditional outdoor sports and educating the public about hunting, fishing, the shooting sports, wildlife conservation and ancillary activities. The importance of these donations and auction purchases can't be overstated."
The auctions and raffles were held March 21 2014, during POMA's annual business conference in Knoxville, Tenn. Bidding was fast, furious and competitive, and scores of members left the event with a bevy of great items.
The funds generated by the auctions and raffles are used to support and enhance POMA's membership benefits and services – primarily educational- to help you grow your business.
Auction items ranged from an African safari to turkey calls, and everything in between. Fifteen items comprised the at-conference live auction, while additional items were up for bid via silent auctions, raffles and an online Gunbroker.com auction.
Additional auctions are held throughout the year among the POMA membership and via Gunbroker.com. POMA alerts all members via email when auctions and bidding are open.
A&A Lobster & Hardware
Adventures of Louis and Ruth Cusack
Aimpoint Inc.
Alabama Black Belt Adventures Assn.
ALPS OutdoorZ & Browning Camping
ArmourLite Watches c/o The Media Group
ATK Sporting
Bass Pro Shops
B&H Photo
Bill Miller Outdoors
Birchwood Casey
Bond Arms Inc.
Boone and Crockett Club
Brownells, Inc.
Buck Knives
Bushnell Outdoor Products
Camera Land
Camp Chef
Camp Compass 2 Million Bullets
Carolee Boyles
Charlie Burchfield
Condor Products
Crosman
Daisy Outdoor Products
Doug Gilmer
Ducks Unlimited, Inc.
EverFire Group
Fish On Marketing
Frontera Wingshooting
Frontiersman
Grow the Bone
Gun Protect by Red Eagle Tech
Harry Guyer
Hawke Sport Optics
Hunter's Specialties
HuntingLife.com
Irish Setter Boots/Firefly Publicity
Jeannie Farmer
Jim Casada
Keystone Elk Country Alliance
LLD Ink
Light My Fire
Mississippi Tourism
Mossy Oak
Mule Deer Foundation
MyTopo
NEMO Arms
NWTF
O.F. Mossberg & Sons, Inc.
Otis Technology
Outdoor Trails Media, Inc.
Patton's Outdoor Supply
Pheasants Forever, Inc.
Phillip Bronkhorts Safaris Southern Africa
POMA
Prois Hunting Apparel for Women
Quail Forever
RAM Trucks
Remington Arms
Rocky Mountain Elk Foundation
Scott Leysath
Steve Rinella
Sportsman Channel
Ted Nugent USA
The Firearms Coalition
ThermaCELL
Tony Bynum Photography
Tribe
Walther Arms
Weatherby Inc.
Whitetails Unlimited
Yamaha Outdoors
Jim Zumbo Outdoors
POMA Mission
To foster excellence in communications at all levels, help members build their businesses, connect media and industry, promote fair and honest communication of the traditional outdoor sports and conservation stories, and mentor the next generation of traditional outdoor sports communicators.