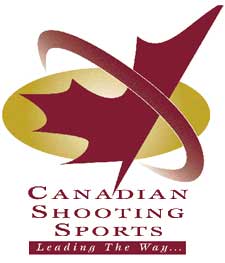 Canada – -(Ammoland.com)- The Mounties are mad at the Harper government.
The Royal Canadian Mounted Police (RCMP) are still on the gun-banning bandwagon trying to give Stephen Harper and company a black eye for scrapping the gun registry.
Despite the Mounties' loud vocal appeal to retain it, the Conservatives took the registry apart because it was a complete waste of time, money and political capital. The RCMP has been responding to that snub by adding to the long list of restricted and prohibited guns on the Firearms Reference Table (FRT).
And, they hope Canada's gun owners will blame the government for juicing the FRT.
But, the RCMP bombed the wrong bridge. The FRT has a cumulative effect that makes firearms owners angrier with every new listing. The recent additions of the Swiss Arms and CZ-858 rifles was cloak-and-dagger politics at its worst. The Mounties have so far refused to even explain their rationale for banning rifles that criminals don't use. It's possible the Mounties didn't predict the light and heat they uncorked in the backrooms of Parliament.
The Royal Canadian Mounted Police is spanking the federal government because civil servants always outlast an elected administration. Like all those entertaining episodes of the 1980s satire, "Yes Minister," the Mounties are merely tolerating their political masters and happily ignoring the wishes of the electorate.
The RCMP decision to scribble more entries into the FRT, however, has caught the full attention of Public Safety Minister Steven Blaney. As many firearms owners wrongly point an accusatory finger at him for the new gun reclassifications, Blaney isn't taking the blame for the Mounties' subterfuge. He knows a civil service power-grab when it sees it, and preparations are under way to hobble the force in red serge.
Minister Blaney is heading for higher ground and is prepared to give the electorate a voice in the public policy process.
In fact, the most positive sign emanating from the Harper government in years was delivered by Minister Blaney himself earlier this month:
"Allan Rock said he came to Ottawa with the belief that only the police and military should have firearms," Minister Blaney told the CSSA. "I believe that firearms ownership is a right, but a right that comes with responsibilities."
You heard it here first. Meanwhile, responsible gun owners are merely useful pawns in the RCMP's quest for relevance as crime rates plummet. Nothing can sell a bloated police budget like fear, and nothing inspires fear like guns.
About:
The CSSA is the voice of the sport shooter and firearms enthusiast in Canada. Our national membership supports and promotes Canada's firearms heritage, traditional target shooting competition, modern action shooting sports, hunting, and archery. We support and sponsor competitions and youth programs that promote these Canadian heritage activities. Website www.cdnshootingsports.org