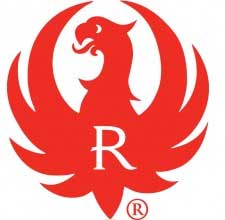 Southport, CT – (Ammoland.com) – Sturm, Ruger & Company, Inc. (NYSE-RGR), in celebration of the 50th anniversary of the 10/22, is proud to announce the 10/22 50th Anniversary Design Contest Winning Rifle.
The contest winning rifle, available only in 2014, takes the legendary action and renowned, reliable rotary magazine of the 10/22 and combines them with the best features of other popular Ruger rifles.
The result is a fun, versatile .22 rifle that enthusiasts of all ages are sure to enjoy.
The 10/22 50th Anniversary Design Contest Winning Rifle is the result of Ruger's most extensive Voice of the Customer Program ever: In late 2013, Ruger invited fans to submit ideas for their ideal 50th Anniversary 10/22. Ten contest finalists were put to a vote on the Ruger website and, after almost 40,000 votes were tallied, the winner emerged!
"For 50 years, the Ruger 10/22 has been America's favorite .22 rifle and this Contest Winning rifle is a great representation of what Ruger is trying to do today – listen to its customers," said Chris Killoy, Ruger President and Chief Operating Officer. "The idea for this gun was submitted by one of our customers, and voted on by many more."
Based on the original 10/22 rifle, this model features the ergonomic, lightweight black composite stock and the Ruger Modular Stock System from the Ruger American Rimfire rifle. It also includes a protected, non-glare post front sight, ghost ring adjustable rear aperture sight, and Picatinny rail from the popular Gunsite Scout Rifle. The special edition rifle is rounded out with a precision-rifled, cold hammer-forged, stainless steel barrel, which is capped with a blued alloy steel SR-556/Mini-14-style, 1/2"-28 thread flash suppressor.
To further recognize the 50th Anniversary, this rifle and all 2014 production Ruger 10/22 rifles will feature a special, limited-time "50th Anniversary Logo" bolt marking, "The Ruger 10/22 • 22 LR – Fifty • 1964-2014" receiver markings and a commemorative "50th Anniversary Logo" box.
For more information on the 10/22 50th Anniversary Design Contest winning rifle, or to learn more about the 10/22 50th Anniversary Design Contest, visit Ruger.com/1022Contest.
About Sturm, Ruger & Co., Inc.
Sturm, Ruger & Co., Inc. is one of the nation's leading manufacturers of rugged, reliable firearms for the commercial sporting market. The only full-line manufacturer of American-made firearms, Ruger offers consumers over 400 variations of more than 30 product lines. For more than 60 years, Ruger has been a model of corporate and community responsibility. Our motto, "Arms Makers for Responsible Citizens," echoes the importance of these principles as we work hard to deliver quality and innovative firearms.