Special SR1911, the one millionth Ruger produced in 2012, being auctioned on GunBroker.com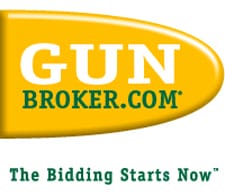 Indianapolis, Indiana –-(Ammoland.com)- A one of a kind 1911, the one millionth gun produced by Sturm, Ruger & Company Inc. in 2012, will be on display at the National NRA Foundation Banquet and Auction on Thursday, April 24 2014 in Indianapolis.
Proceeds from the event, which kicks off the 2014 NRA Annual Meetings and Exhibits, will go to ensuring the future of America's shooting sports traditions.
After becoming the first commercial manufacturer to ship one million firearms over a twelve month period in 2011, there were doubts that Ruger could reach the milestone a second time. But the one millionth gun of 2012, a SR1911, came off the assembly line on August 15 2012, and Ruger CEO and President Mike Fifer had special plans for the occasion. The pistol was handed to Baron Engraving to give this collector's item a truly unique design.
"This pistol is a key piece of Ruger history and its level of design and embellishment is rarely seen on a 'modern firearm,' said Fifer.

"Rob Bunting at Baron Engraving did a spectacular job hand engraving this firearm. And he is no stranger to landmark Ruger firearms, having designed and engraved many others, including our five millionth 10/22."
Identical to the familiar SR1911 .45 ACP in all but appearance, the pistol features a high polish finish and hand engraved scrollwork on the slide and frame. The grips prominently display the Ruger logo with captions "One Millionth Gun of 2012" and "Achieved on August 15th."
"Ruger wanted to commission the landmark piece with us and then donate it to the NRA from the beginning," said President of Baron Engraving Dave Baron. "We are so proud to be a part of this piece of history and are excited to see it contribute to the preservation of our shooting sports at this year's NRA Annual Meetings in Indianapolis."
Bidding for the set is open through GunBroker.com at http://www.gunbroker.com/Auction/ViewItem.aspx?Item=404583106. All proceeds will benefit The NRA Foundation, America's leading charitable organization in support of the organizations and programs that ensure the legacy of hunting and the shooting sports.
"This pistol exemplifies the passion both Ruger and The NRA Foundation share for the shooting sports. The lucky buyer will own a piece of history marking this incredible milestone set by a U.S. manufacturer," said John DaSilva, NRA's Director of Industry Partnerships. "We are very grateful to Ruger, Baron, and Gunbroker.com for supporting this fundraising effort."
Interested in placing a bid? Visit the auction at GunBroker.com or contact Special Events Coordinator Katie Parkes at (703) 267-1417 or [email protected] Learn more about the auction at www.friendsofnra.org/annualmeeting.