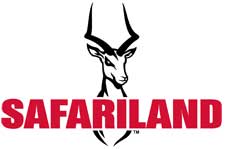 ONTARIO, California – Safariland announces today the release of two new fits its GLS (Grip Locking System) holster line. Introduced earlier this year, GLS models continue to grow in popularity and all models are now available for the Springfield Armory XD 4″ Service and the XD(M) model handguns.
The GLS series combines security and an intuitive draw in a compact design with its patent-pending retention device which is disengaged only by drawing the handgun with a proper shooting grip.
Similar to Safariland's proven ALS (Automatic Locking System) retention system, GLS retention automatically locks the handgun in place once holstered.  It provides an important level of security by ensuring that the handgun can only be removed with a straight up draw as the wearer simultaneously releases the retention device. GLS models also feature low-cut sides, aiding in concealment, draw speed and re-holstering.
GLS holster models offer a low profile and compact design, perfect for concealability. The SafariLaminate construction provides an excellent fit in a durable, lightweight holster.
The three GLS holster models are available in the Safariland STX finish in seven different colors. Belt loop, paddle and clip-on versions are offered to suit the user's needs. Check out the GLS Holster on the range on YouTube:  https://www.youtube.com/watch?v=WM70ysZ3g54
Model – Description – MSRP
5377                             GLSConcealment Belt Loop                                                                              $46.50
5378                             GLS Concealment Paddle & Belt Loop Combo                                                   $53.00
5379                             GLS Clip-On Style                                                                                             $46.50
About Safariland
Established in 1964, Safariland has earned worldwide renown and a leadership position in the industry for its technologically advanced holsters and other gear to the law enforcement, military, concealment and competitive sporting markets. Safariland holsters, belts and accessories provide users with high-quality tools to perform their jobs safely and effectively. Safariland is credited for developing the first Level III retention holster for the uniformed duty market. With a reputation for INNOVATION NOT IMITATION, the Safariland brand continues its position as the worldwide leader in retention holsters. Safarilandis a part of The Safariland Group family of brands. For more information, visit www.safariland.com/dutygear.
About The Safariland Group
The Safariland Group is a premier global provider of trusted, innovative, high-quality law enforcement and security products for the public safety, military and outdoor recreation/personal protection markets. Offering many of the world's most recognizable names in these markets, principal brands include Safariland, ABA, Second Chance, Bianchi, Break Free, Mustang Survival and Med-Eng. Forensics brands include Identicator and NIK. The Safariland Group's mission, Together, We Save Lives, is inherent in the lifesaving products it delivers. The Safariland Group has its headquarters in Jacksonville, FL.
The Safariland Group is a trade name of Safariland, LLC.