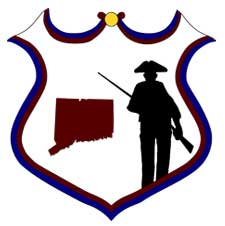 Connecticut – -(Ammoland.com)- Anti-rights groups have announced that they will protest a gun rights rally planned by Connecticut Citizens Defense League for April 5th 2014 using social media and creating a 'thunderclap' at www.thunderclap.it ( https://tiny.cc/nlondx )
"Now, the anti-rights groups and politicians are continuing their attacks against gun owners by trying to demonize and minimize us through social media and our corrupt local media. They are calling us 'the KKK', 'the lunatic fringe' and stating that we are 'bullies' further implying that we are violent or somehow intimidating. We are exercising our natural rights to freely associate, assemble and possess tools to affect our own defense; all the while trying to keep from being locked in a cage or shot to death by the police."
Our response is to counterattack! We will need help from every single person reading this to make a thunderclap that makes their efforts look petty and silly.
First:
Go to the linked site and choose to 'support' this campaign with any of the following that you have an account for:
This costs you NOTHING. All you are doing is granting permission for the well known, secure site to post the message you see on that page to your social media account on April 5th 2014 at 12:00pm. It is easy as a few clicks to embarrass the anti-rights cultists that are hurting gun owners in Connecticut.
If you don't have an account on one of these sites, please consider starting one. Social media is a very important tool for us.
Second:
Spread this link as far and wide as possible. The supporters are already at 1,247  and rising with your help. We do not plan to stop there. We will be increasing this number as we progress. There is no upper limit to our campaign.
People do not need to be in Connecticut to support this campaign, invite all of your friends, family and organizations in whatever states they might be in to crush these collectivists. Share this post with everyone on your friends list, and email to your contacts.
https://www.thunderclap.it/projects/10251-connecticut-chooses-liberty?locale=en
Connecticut Carry, Inc
Ph: 203-208-9577
Email:
[email protected]
https://ctcarry.com
About Connecticut Carry:
Connecticut Carry is a non-partisan, grassroots, non-profit organization devoted to educating Connecticut to our rights in Connecticut. Visit: www.ctcarry.com