New Berlin, Wis. –-(Ammoland.com)- Sportsman Channel, the leader in outdoor television for American Sportsmen and women, has engaged in a significant advertising partnership between Stag Arms and Sportsman Channel's newest series, Amazing America with Sarah Palin.
Stag Arms, founded in 2003, has quickly become a market leader and one of the largest firearms manufacturers in the United States. The partnership spans across on-air programming for Amazing America with Sarah Palin, airing Thursdays at 8 p.m. ET/PT.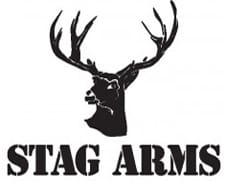 "Stag Arms is a worldwide leader in American made firearms and Sportsman is honored to work with such a well-respected company," said Graig Hale, vice president of business development of Sportsman Channel. "Amazing America with Sarah Palin embodies hard work, discipline, adventure, and the 'Red, Wild & Blue' spirit. Stag Arms principals align with the beliefs of the show and viewers will have an opportunity to watch Stag's products on display in an upcoming episode."
To find Sportsman Channel in your area, visit the Channel Finder: http://sportsmanchannel2.viewerlink.tv/.
About Sportsman Channel: Launched in 2003, Sportsman Channel/Sportsman HD is the only television and digital media company fully devoted to honoring a lifestyle that is celebrated by millions of Americans. The leader in outdoor television, Sportsman Channel delivers entertaining and informative programming that embraces outdoor adventure, hunting and fishing, and reveals it through unique, surprising and authentic storytelling. Sportsman Channel embraces the attitude of  "Red, Wild & Blue America" – where the American Spirit and Great Outdoors are celebrated in equal measure. The network also is dedicated to promoting our nation's military heroes and veterans, as well as providing a voice for conservation throughout the United States. Sportsman Channel reaches more than 36 million U.S. television households. Stay connected to Sportsman Channel online at www.thesportsmanchannel.com; Facebook, (facebook.com/sportsmanchannel); Twitter (twitter.com/SPORTSMANchnl and twitter.com/SportsmanPR) and YouTube (youtube.com/TheSportsmanChannel).
Join the Twitter conversation @SPORTSMANchnl and let your voice be heard.