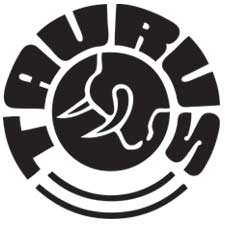 Miami, FL –  Taurus, the global leader in revolver manufacturing, introduces a one of a kind survival kit that is designed to get you through the first 24 hours of a horrific catastrophe.
The First 24 Kit is available with the Taurus model 617 in .357 Magnum.
Having the right tool for the right job makes life a little easier. Having the right tool in a hazardous environment could be a test of survival. Taurus understood this and teamed up with AimPro Tactical to design a short-term security preparation kit to aid citizens in their time of need. The First 24 617 is intended as a survival kit, supporting its owner during the first 24 hours of a disaster by equipping them with basic survival tools.
The custom-tuned Taurus 617 with a Black X-COAT finish is the essence of the kit with crucial stopping power and intuitive use. This kit includes two HKS Speed Loaders, great for fast reloading of the revolver. The low profile sights, compact frame and two inch barrel allows a user to conceal carry with ease. The Hogue Mono-grip installed on the 617 offers the control and confidence needed when your life is shaken to its core.
The kit is protected with a strong, I-series SKB case. The inside of the kit contains tools that will assist in the first 24 hours of a disaster. The CRKT Sting knife can be used as a self-defense and/or cutting tool. The Brite-Strike ELPI is a brilliant, 160 lumen pen-sized flashlight, with an on/off/strobe mode which can distract and disorient an attacker. The First 24 also contains Brite-Strike APALS, which are incredible, waterproof lighting and marking devices with adhesive backings. The APALS have a run time of 80+ hours, can be seen up to ½ mile, and have three modes: fast strobe, slow strobe, and on/off. Fire is an important tool for both mental and physical survival. Therefore, the kit contains a Zippo Fire Starter that uses a simple flint wheel to spark water resistant, waxed tinder sticks that are included and housed in a waterproof case. This grab-it-and-go kit also comes with six AA Energizer batteries on a SlimLine Caddy, a Suunto compass, a survival blanket and twenty feet of 550 Para cord. All of the items are secured in laser cut foam for exact fitting. Be ready for anything and protect your family, home and yourself with the First 24 kit!
                               FIRST 24 617 KIT SPECS
Taurus Model 617 (X-COAT Black) in .357 Magnum
AimPro Tactical Enhancement Package
I-Series SKB Case (Black)
HKS Speed Loader-Qty 2
CRKT Sting (Black)
Brite-Strike® ELPI (Black)
Brite-Strike® APALS (green/red/white) – 1 each color
Hogue Inc. Mono-grip
Zippo Fire Starter kit
Energizer batteries (AA)- Qty 2
Slim Line caddy for batteries
550 Para cord bundle (20ft)
Survival blanket
Suunto Compass
MSRP: $1399
About Taurus:
Taurus is the global leader in revolver production. Taurus International Manufacturing, Inc. is proud to be the U.S. importer of all Taurus brand firearms manufactured in Brazil and to be the manufacturer of the model PT-22, PT-25 and PT-738 pistols made here in the U.S.  Taurus International services all Taurus brand firearms under the LIFETIME REPAIR POLICY™ as well.  For additional information about Taurus, visit www.taurususa.com. High-resolution images are available at www.taurusdownloads.com.