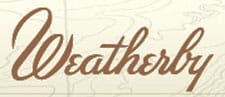 Paso Robles, CA – -(Ammoland.com)- Team Weatherby celebrities Jessie Duff and Darryl Worley will make appearances and sign autographs during the NRA show at the National High School Rodeo Association (NHSRA) booth (#6846).
One of the most accomplished and versatile female pistol shooters in the world, Duff is the first woman to earn the title of Grand Master. She has won more than 40 national and world champion titles, competing in five different shooting disciplines. Among the titles are the prestigious Bianchi Cup and the World Speed Shooting Championships. Duff also holds a number of world and national records. With a passion for shooting, hunting and the outdoors, she is a lifetime member of the NRA and co-hosts the hit television series, "NRA All Access," alongside her husband, Matt Duff.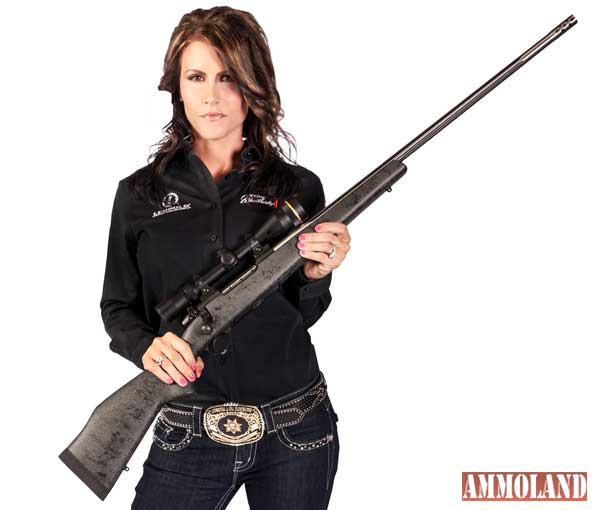 Worley is a country music artist who has released seven albums in his career, with three number one hits: "I Miss My Friend," "Awful, Beautiful Life" and "Have You Forgotten." He has earned nominations for five major Academy of Country Music (ACM) and Country Music Association (CMA) awards, including "Song of the Year" and "Single of the Year." In addition, Worley also co-wrote the single "Sinners & Saints" for artist George Jones. Worley is an avid hunter and Weatherby enthusiast.
Duff will sign autographs in the NHSRA booth from 3 p.m. to 5 p.m. Friday, April 25; and from 2 p.m. to 4 p.m. Sunday, April 27.
Worley is scheduled in the NHSRA booth from 10 a.m. to 12 noon Friday, April 25, and Saturday, April 26; and from 10:30 a.m. to 12:30 p.m. Sunday, April 27.
Weatherby's booth (#6845) adjoins the NHSRA booth. The NRA Annual Meetings and Exhibits run April 25-27 at the Indiana Convention Center in Indianapolis.
Team Weatherby is a group of celebrities who act as spokespersons for the legendary firearms company. Leupold & Stevens, Inc. co-sponsors the team. For more information, visit www.TeamWeatherby.com.
Founded in 1945, Weatherby, Inc.'s line features the new WBY-X products as well as the popular Vanguard Series 2 and legendary Mark V rifles (production and custom), Threat Response shotguns and rifles, semi-auto and pump shotguns, premium ammunition and security/shooting accessories. For more information, go to www.weatherby.com. The company is based in Paso Robles, Calif., and invites all hunters and shooters to visit its free online community at www.weatherbynation.com or Facebook page at www.facebook.com/Weatherbyinc.