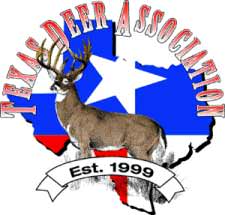 SAN ANTONIO, TX -(Ammoland.com)— The Texas Deer Association announces it is hosting Sportsmen Night Out events in Corpus Christi and San Antonio in May 2014.
Both fund-raising events will welcome hundreds of sportsmen and their families for a fun evening of dinner, live auctions, games and much more. Proceeds for the events will benefit local charities.
The TDA Corpus Christi Chapter Sportsmen's Night Out event will be held May 1, 2014 from 6 pm to 11 pm, at the Congressman Soloman P. Ortiz International Center. The fund-raiser will benefit the Nueces County Junior Livestock Show. The TDA San Antonio Chapter Sportsmen's Night Out event will be on May 22, 2014, from 6 pm to 10 pm, at the Pedrotti's North Wind Ranch in Helotes, Texas. Proceeds from the San Antonio event will benefit the Helotes 4-H Club.
The TDA Sportsman's Night Out events feature live fund-raising auctions with a wide variety of auction items such as exclusive TDA hunting packages, hunting gear, rifles and shotguns and much more. TDA Sportsmen's banquets are held in communities throughout Texas and offer exclusive merchandise and a great time for friends and family.
"We are excited to welcome TDA members and sportsmen in these communities to our Sportsmen's Night Out events," says Marta Dennis, director of operations for the Texas Deer Association. "From deer feeders and hunting rifles to some exciting hunting packages, these events have something for everybody. We hope everyone comes out, has a great time and helps us support TDA and local charities."
Tickets for the events are $80 for one person or $150 for two. Admission price includes dinner. Tickets can be purchased at the door or online at TDAFun.
About the Texas Deer Association
Founded in 1999, the TDA is the only non-profit organization solely committed to improving the quality of whitetail and mule deer herds through better habitat practices, modern harvest strategies and use of managed deer to enhance the herds. As a part of its public education efforts, the TDA produces a full-color bimonthly publication, Tracks Magazine, which updates TDA members on current industry news, deer genetics and game management issues. The TDA also hosts an annual convention and trade show every August featuring fund-raising auctions, a deer auction, golf tournament and other events.