Application Period closes May 11, 2014 by End of Business Day.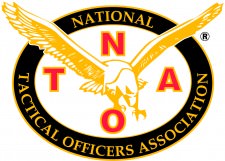 Doylestown, PA (Ammoland.com) – The National Tactical Officers Association (NTOA) is now accepting applications for the position of Training Program Manager.
This position directs training activities, seminars and conferences; develops strategic training plans; manages national instructor cadre; and is responsible for training budget preparation and oversight.
The Training Program Manager will report to the Executive Director. The list of duties and responsibilities is illustrative only, and is not a comprehensive listing of all the duties and responsibilities performed by positions in this class:
Directs training activities, seminars, conferences and workshops, which may include: analyzing and evaluating training requirements, reviewing and processing requests for proposals and securing facilities and instructors for training.
Assures that instructor cadre maintains professional development and adheres to the NTOA's mission and instructional integrity.
Oversees the Association's training calendar.
Coordinates instructor training, orientation schedules, instructor development and continuing education requirements.
Review, revise, update and maintain Association training course curriculum and related material.
Develops strategic training plans for the Association.
Prepares a variety of reports, memoranda, correspondence, newsletters, bulletins and records related to training function.
Researches new training materials; evaluates and updates training programs and vendors to keep current with new techniques; consults with staff members, public and private representatives to ensure training information is current and progressive.
The full job description can be downloaded here. Interested candidates should download an interactive application.
Completed applications and resumes should be sent via email to [email protected] or mailed to "Training Program Manager Application," PO Box 797, Doylestown, PA 18901. Questions concerning the position should be directed to [email protected]
The application process will close on May 11, 2014. All applications must be received by the end of business on that day.
For more information on the National Tactical Officers Association visit www.ntoa.org or call 800-279-9127.
About the National Tactical Officers Association:
The National Tactical Officers Association operates with Veritas – truth, honesty and integrity – in all our relationships. www.ntoa.org