The Stephen House SWAT Life Scholarship Covers Conference Fee and Hotel for Duration of Conference.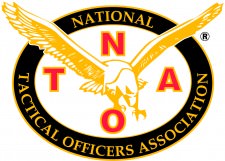 Doylestown, PA (Ammoland.com) – The National Tactical Officers Association (NTOA) is pleased to announce that SWAT Life: Brothers for Adversity is offering funding for an individual scholarship to the 31st Annual Tactical Operations Conference & Trade Show,  to be held September 21st – 26th, 2014 at the Arthur R. Outlaw Mobile Convention Center in Mobile, Alabama.
The scholarship is funded by the Stephen House SWAT Life Scholarship.
Conference scholarships cover an attendee's registration fee and hotel for the entire conference duration.
The deadline to apply is June 30th, 2014 by 5:00pm EST. You must be an "individual" member of NTOA to apply. If you are not an NTOA member, this is a great time to join. To apply for a scholarship, visit http://ntoa.org/site/tactical-conference/scholarships.html.
Go to www.swatlifebrothers.com to learn more about the Stephen House SWAT Life Scholarship and where you can buy great tactical gear and support the Tactical Community.
For more information on the National Tactical Officers Association visit www.ntoa.org or call 800-279-9127.
About the National Tactical Officers Association:
The National Tactical Officers Association operates with Veritas – truth, honesty and integrity – in all our relationships. www.ntoa.org
About SWAT Life: Brothers for Adversity:
SWAT Life is a philosophy brand…a lifestyle brand. BROTHERS FOR ADVERSITY is our way of life. When we wake up in the morning and put on the shield or star, we know no other way of living. We serve and protect our communities to the fullest. We serve and protect one another. We live as many, but move as one. Knocking down the doors of adversity, we are all brothers – we are SWAT and this is our LIFE. www.swatlifebrothers.com