By John Farnam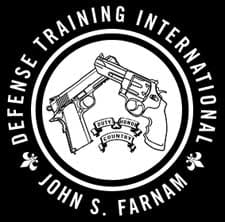 Ft Collins, CO –-(Ammoland.com)- "Moral courage is the most valuable, and usually the most absent, characteristic in men." ~ Patton
Too dangerous to "allow" our military officers to be armed?
We did at one time, back when we trusted our own troops!
This, from a friend and retired fellow officer:
"When I was a brand-new 2LT at Fort Lewis, my Battalion CO told me, when I met him for the first time, that I would be carrying my issued M1911A1 45 ACP pistol everywhere on post and that I would also be carrying, in addition, my issued M16A1 rifle when in the field.
He said,
'Son, you are an Infantry Officer. You, and all our brave soldiers, comprise the first line of defense for our Nation. You are assigned to serve as the S-2 in an infantry battalion. So great an honor is difficult to imagine!

We serve to fight, son! First and foremost, we're here to gun-down enemies of the USA.

Welcome aboard!'
His final word of warning:
'Son, don't let me catch you unarmed. Lead by example. Your battalion, your family, and your Nation expect great things from you.

Now, get out of my office and go inspire our troopers!'
I wonder if such things are even said to junior officers any more.
The Assistant Division Commander at the time was (then) Brigadier General Norman Schwarzkopf, who always preferred a rifle range to an office chair. He verbally praised junior officers who were seen openly bearing arms on post. He personally, was always armed.
Our division commander at the time was a cowboy from east Texas who, needless to say, also wore his M1911A1 everywhere.
This was, of course, way back in the days when generals actually lead by example!
Comment:
"When we least expect it, life sends us a challenge to test our courage and willingness to change. At such a moment, there is no point in pretending that nothing has happened, nor in insisting that we are not yet ready. The challenge will not wait!" ~ Paulo Coelho
Challenges never do!
/John
About John Farnam & Defense Training International, Inc
As a defensive weapons and tactics instructor John Farnam will urge you, based on your own beliefs, to make up your mind in advance as to what you would do when faced with an imminent and unlawful lethal threat. You should, of course, also decide what preparations you should make in advance, if any. Defense Training International wants to make sure that their students fully understand the physical, legal, psychological, and societal consequences of their actions or inactions.
It is our duty to make you aware of certain unpleasant physical realities intrinsic to the Planet Earth. Mr Farnam is happy to be your counselor and advisor. Visit: www.defense-training.com