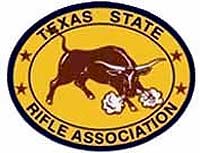 Houston, Tx –-(Ammoland.com)- Never have we endured a presidency where gun ownership has been targeted as blatantly as the current administration.
Every criminal misuse of a firearm has been highlighted as an excuse to attempt further restrictions for law-abiding gun owners.
Yesterday, April 16th 2014 marks the 7th anniversary of murders on the campus of Virginia Tech.
Seung-Hui Cho, a senior at Virginia Tech, had been convicted of stalking a fellow student, adjudicated mentally ill by a court and ordered into treatment. This adjudication of mental illness was not reported to NICS and twice Cho was able to pass NICS and purchase two common-caliber handguns, a month apart.. Virginia state law only allows the purchase of one gun a month.
The Author of Fast and Furious, Eric Holder, has a Plan!
Please click on this link and read U.S. Senator John Cornyn's response to Eric Holder.
Senator Cornyn Letter to Attorney General Holder
Thank you, Senator Cornyn. Texas is blessed with two fine, pro-gun U.S. Senators!
Join, renew,or upgrade your TSRA membership today call 512-615-4200. We're only as powerful and our membership.
Keep the faith!
Sincerely, Alice Tripp Legislative Director Texas State Rifle Association
About:The Mission of the Texas State Rifle Association is to protect and defend the inalienable rights of the individual Texan to acquire, possess, transport, carry, transfer ownership and enjoy the right to lawful use of firearms for self preservation, for the defense of family and property and the common defense of the Republic and the individual liberties of the people. Visit: www.TSRA.com