New benchmarks established; Successful 2 Mile Engagements!
Raton, NM – -(Ammoland.com)- April 14-16, 2014 marked the first of the Whittington U Precision Academy Courses with the Extreme Long Range (ELR) Masters I Course taking place in the Backcountry Training Area.
Braving snow and wind, this group of five highly driven individuals overcame obstacles in both environment and equipment.
Shooting the .338 SnipeTac, .375 Cheytac, .408 Cheytac. and .416 Barrett, the April ELR Masters I Course gathered data out to 3650 yards on both 1 MOA and 4 MOA Targets!
Each of these cartridges successfully engaged out to the 2 Mile Targets, performing with varying results.
We are still parsing through the data that we gathered over these three days, so stay tuned for more videos and photos from the course.
We will also be publishing the data from the course in the coming weeks. The Whittington U Precision Academy is one of the most comprehensive progressive based series of courses in the World!
Registration is open for the 2014 School of Extreme Long Range and we are looking forward to more unique and compelling engagements this coming year. Visit us at: http://whittingtonu.org/school-extreme-long-range/ for information on the courses and available training dates!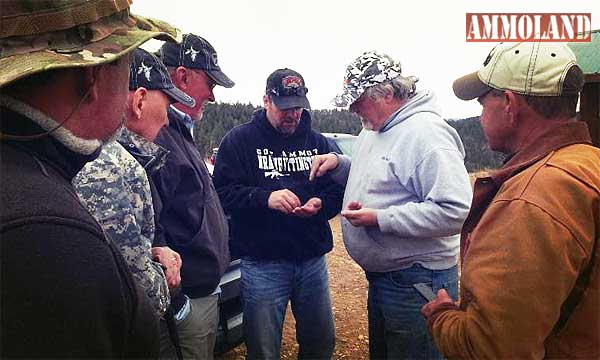 About Whittington U Precision Academy
The Whittington U is the premiere firearm training facility in the United States, located at the beautiful NRA Whittington Center in NE New Mexico. NRA Whittington Center · whittingtonu.org