ULA Delta IV Rocket Successfully Launches GPS Satellite for U.S. Air Force.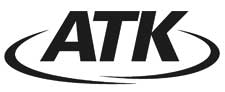 ARLINGTON, Va –-(Ammoland.com)-Multiple ATK (NYSE: ATK) technologies played an integral role in Friday's successful launch of a United Launch Alliance (ULA) Delta IV rocket from Cape Canaveral, Florida, and the on-orbit operation of a new Boeing GPS IIF satellite. The satellite will provide improved accuracy, signal strength and quality to America's warfighters, allies and civil users worldwide.
A United Launch Alliance (ULA) Delta IV rocket successfully launched the sixth Global Positioning System (GPS) IIF-6 satellite for the U.S. Air Force at 8:03 p.m. EDT May 16, 2014 from Space Launch Complex-37. This is ULA's fifth launch in 2014, and the 82nd successful launch since the company was formed in December 2006. GPS IIF-6 is the sixth in a series of next generation GPS satellites and will join a worldwide timing and navigation system. Photo courtesy of ULA
ATK's contributions to the Delta IV and GPS IIF include cutting-edge technologies from across the company. In addition to the state-of-the art solar arrays and other critical components on the GPS IIF satellite, contributions include the two Graphite Epoxy Motors (GEM-60), large composite structures and the main engine nozzle.
"The Delta IV and GPS programs highlight the breadth of ATK's innovative technologies," said Blake Larson, president of ATK's Aerospace Group. "Our team's dedication and execution excellence help deliver increased capability to GPS users around the world."
ULA's Delta family of launch vehicles has been lifting high-priority government and commercial payloads to orbit for more than 50 years.
The Delta IV medium-plus rocket flew in configuration featuring two ATK commercial GEM-60 solid rocket motors produced in Magna, Utah. These motors boast a flawless record and are the 39th and 40th GEM-60s to fly. Their 90 seconds of flight time and 560,000 pounds of thrust provided boosted the 366th Delta vehicle into the sky.
The nozzle for the launch vehicle's RS-68 engine was designed and manufactured at ATK's facility in Promontory, Utah. The nozzle design includes an ATK-developed thermal protection material that is capable of shielding the nozzle from the extreme heat of launch when external temperatures can exceed 4,000 degrees Fahrenheit.
The Delta IV composite structures manufactured by ATK provide higher performance with lower weight and include the GEM cases, nose cones and aeroskirts, and the launch vehicle fairing, payload attach fitting and diaphragm, interstage, centerbody, and thermal shield—a total of 12 key composite structures. These structures measure up to five meters in diameter and up to 12 meters in length. The structures are all produced using advanced wet winding, hand layup, machining and inspection techniques at the ATK Clearfield, Utah, and Iuka, Mississippi, facilities.
For the GPS IIF-6 satellite, ATK provided a host of products and services:
ATK's Goleta, Calif., facility designed and manufactured the satellite solar arrays and a deployment boom. ATK has achieved 100 percent on-orbit success on all solar arrays and deployable systems delivered and launched to date.
ATK's San Diego, Calif., facility manufactured the composite solar array substrates.
ATK's Commerce, Calif., facility had responsibility for the ullage tank assembly, including the blankets, heaters, thermistors and pressurant lines. This tank is a spherical vessel constructed of titanium.
ATK's Beltsville, Md., facility provided heat pipes for the GPS IIF equipment and radiator panels.
ATK's Rancho Bernardo, Calif. facility performed final assembly and RF (Radio Frequency) testing of the antenna suite for GPS IIF between 2003 and 2010.
The Block IIF series will replace the GPS Block IIA satellites that were launched between 1990 and 1997. The IIF space vehicles provide improved accuracy, enhanced internal atomic clocks, better anti-jam resistance, a civil signal for commercial aviation and a longer design life.
ATK is an aerospace, defense, and commercial products company with operations in 22 states, Puerto Rico, and internationally. News and information can be found on the Internet at www.atk.com, on Facebook at www.facebook.com/atk, or on Twitter @ATK.