Canadian Shooting Sports Association Exclusive Interview.
Editor's note: The BC Conservative Party does not have a reputation as a political dynamo, but things change. It holds none of 85 seats in the province following the 2013 election. There are, however, solid reasons that responsible firearms owners should consider supporting the BC Conservatives. Dan Brooks was elected party leader on April 12 2014 and he supports the shooting sports. Read the exclusive interview Dan Brooks did with the Canadian Shooting Sports Association (CSSA) this week – if you want to support him en route to the 2017 provincial election, now is the time to start. Firearms owners need a party that will help the cause – one seat at a time. Contact Dan at [email protected]ail.com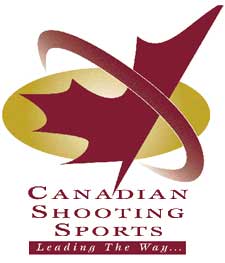 Canada – -(Ammoland.com)- CSSA: Given your family's history in the outdoors business, how important are these heritage activities for BC and rest of Canada?
Dan Brooks: My family has operated a hunting and fishing lodge near Vanderhoof BC for the past 40 years. I've grown up with hunting. My father gave me my first rifle, a Ruger .30-06, when I was just 14. My kids that are old enough (I have 7 girls under the age of 15) all have hunting licenses, and I've taken each of them out and each has harvested a bear, or a deer, or more recently my 11 year old daughter got a draw and shot a moose.
To me, and to many British Columbians and Canadians, hunting is more than just putting food on the table, it's a way of life.
CSSA: Can you cite how important these activities are in BC to the economy?
Dan Brooks: I don't have the numbers for resident hunting to the economy, but I do know that guiding contributes a billion dollars every five years to the provincial economy (or about $200 million each year)
CSSA: How important are these activities to family values?
Dan Brooks: Some of my fondest memories are sitting in a remote cabin, playing cribbage with my Dad or uncle, and leaning back on the chair every once in a while to see if a deer was wandering in front of the cabin. I can also say that one of the greatest moments of my life (when my wife isn't listening) was on a stone sheep hunt with my brothers when I shot my first ram. The bonds created by sharing hunting experiences go far beyond just a good time. When you face the raw wilderness together, and learn to rely and trust one another, bonds of loyalty tie you together as a family. I also think my kids, who have hunted and watched an animal die and understand the gravity of their actions, have a great deal more respect for nature and the value of life than kids whose experience with death is to shoot-em-up on video games in make-believe worlds with no consequences.
CSSA: If elected premier, do you have plans to promote and/or protect this important industry?
Dan Brooks: Absolutely. I want to create a political environment that is friendly to sportsmen. I am very concerned that many people are attacking the heritage of hunting because they don't understand what it's like to be a part of the natural environment, that they have become disconnected with the cycle of life and death that plays out in a raw wildernesses they only see romanticized on television. I want to reconnect them and offer greater opportunities to get involved with shooting sports. I would also like to promote the industry as a part of the larger tourism industry in the province.
CSSA: Do you believe current firearms laws keep Canadians safe?
Dan Brooks: Some people are made to feel safe because there are firearms laws. And some people do not feel safe because of laws that prevent them from owning firearms. The perception of safety and the reality of safety can be two very different things. I myself believe that our current firearms laws give people who want to feel safe from the criminal element a false sense of security. And for those of us who wish we had greater firearms freedoms, well let me just say I feel a great deal less secure because those restrictions put my family at risk in grizzly country.
CSSA: Are there firearms laws and regulations that you would like to see changed or rescinded?
Dan Brooks: I believe that a person should be permitted to carry a restricted firearm for personal protection in the wilderness. I also I think anyone should be permitted to purchase ammunition without presenting a firearms license.
CSSA: Even though firearms laws come under federal jurisdiction, would you urge the federal government of the day to consider changes in the Firearms Act that favour responsible gun owners?
Dan Brooks: Yes, with the help and support of associations such as the CSSA.
CSSA: What can an individual province do to end the criminality that firearms owners face for victimless paper crimes? Would you try to convince other premiers to pursue fairness for firearms owners? How and when? Are there provincial opportunities to rein in the regulatory powers of CFOs?
Dan Brooks: These last three are wider issues of federal/provincial powers as it pertains to firearm regulation. In our constitution the federal government is responsible for maintaining the peace, and that has come to include firearms regulation. Taking over this responsibility at the provincial level would probably be challenged at the Supreme Court as unconstitutional. Any such action would need to be carefully thought-out in advance and pursued with caution.
CSSA: Do you support the CSSA and its work?
Dan Brooks: You bet. Keep up the good work!
About:
The CSSA is the voice of the sport shooter and firearms enthusiast in Canada. Our national membership supports and promotes Canada's firearms heritage, traditional target shooting competition, modern action shooting sports, hunting, and archery. We support and sponsor competitions and youth programs that promote these Canadian heritage activities. Website www.cdnshootingsports.org