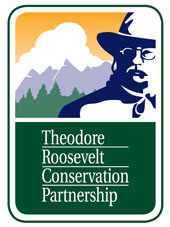 WASHINGTON, DC. -(Ammoland.com)– Today, the Bureau of Land Management announced a strategy and requested public input for refining and modernizing land use planning for 245 million acres of public lands that provide valuable fish and wildlife habitat and are prized by sportsmen.
The TRCP and other stakeholders are calling this process an opportunity to address gaps in the existing BLM planning process, sustain resource-based economies and ensure that key habitats, migration corridors and backcountry lands are responsibly managed.
The "Planning 2.0" process represents the first substantial revision in the BLM's land use planning since the agency first began developing land use plans almost 40 years ago. Influential sportsmen and professionals in the field of land use and wildlife management spoke up in support of the BLM's decision to update its methodology.
"The BLM has been using the same basic approach to land use planning for the past 38 years," said Henri Bisson, former BLM deputy director for operations and BLM Alaska state director. "Planning 2.0 represents an important opportunity to modernize this approach and remedy its shortcomings."
"For example, tracts of intact and undeveloped lands, commonly known as backcountry, are key BLM resources that aren't adequately recognized and managed through existing agency planning guidance," continued Bisson.

"Retired career BLM employees like me are urging the agency to closely consider important lands and resources, and consider ways to responsibly administer them – as it develops management tools for the future."
BLM land use plans, called resource management plans, form the basis for every action and approved use on public lands overseen by the agency. RMPs determine how and if fish and wildlife habitat conservation and management will be carried out on specific areas of public land.
"BLM-managed lands provide essential fish and wildlife habitats across much of the West," said Ken Mayer, former director of the Nevada Department of Wildlife.

"One of the key issues facing professional fish and wildlife managers in the 21st century is the need to conserve, maintain and restore intact, unfragmented habitats. Much of this habitat exists on BLM lands. The main challenges the BLM face are incompatible development and land use, as well as the need for well-funded restoration."
A first step in Planning 2.0 includes a request for public input. Sportsmen will be making recommendations for strengthening BLM land use planning to ensure that key habitats are managed responsibly and quality hunting and fishing remain accessible to the public at large.
"Sportsmen in the West depend on BLM public lands for hunting and fishing," said Ty Stubblefield, field administrator with the Oregon Hunters Association.

"Publicly accessible and highly functioning BLM lands are essential for producing quality bucks and bulls and maximizing sustainable hunting opportunities. Sportsmen across Oregon are engaged in local BLM land use planning processes to conserve intact lands and unfragmented habitats. We see the national BLM planning revision as the agency's opportunity to create a planning approach that directly benefits Western hunters and anglers, fish and wildlife and the economic boost provided by public land recreationists."

"Planning 2.0 represents an opportunity for the BLM to improve and refine its land use planning process to benefit fish, wildlife and a multitude of public land stakeholders," said Joel Webster, TRCP Center for Western Lands director.

"American sportsmen intend to be fully involved to ensure that continued public access to public lands and the conservation and restoration of key habitats, migration corridors and intact backcountry lands are a priority for BLM land use planning and management."
Hunting, fishing, outdoor recreation and tourism, much of it made possible by public lands, generate hundreds of billions of dollars annually and support millions of jobs. Read "Conserving Lands and Prosperity," a report illustrating how responsible public lands management increases an area's property values, employment and income levels as well as attracts businesses and workers.