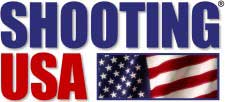 USA – -(Ammoland.com)- Shooting USA – SASS Winter Range National Championships 2014: We're in the Arizona desert for the largest cowboy action shooting match anywhere in America.
More than 1,000 competitors, with single-action six-guns and lever action rifles, shoot-it-out in the National Championships of the Single Action Shooting Society.
Plus, a 700 year-old firearm that was once the war-changing new technology. The Matchlock Musket is one of History's Guns.
Shooting USA's Impossible Shots – Todd the Tack-driver
Todd Jarett attempts the impossible, actually demonstrating why we call an accurate rifle a tack-driver. The target? Driving a nail into a board. But Todd's reaching back into history to do the shot with a lever gun. It's not a rifle he's shot before and not one known for high accuracy. How can that be possible? We'll find out.
AIR TIMES BY TIME ZONE
The Shooting USA Hour Wednesdays:
Eastern Time: 3:00 PM, 9:00 PM, 12:00 Midnight
Central Time: 2:00 PM, 8:00 PM, 11:00 PM
Mountain Time: 1:00 PM, 7:00 PM, 10:00 PM
Pacific Time: Noon, 6:00 PM, 9:00 PM

Shooting USA is listed as a one hour show in your cable menu.
Shooting USA's Impossible Shots:
Eastern Time: 2:00 PM, 5:30 PM, 10:30 PM
Central Time: 1:00 PM, 4:30 PM, 9:30 PM
Mountain Time: Noon, 3:30 PM, 8:30 PM
Pacific Time: 11:00 AM, 2:30 PM, 7:30 PM
The Middle of Nowhere:
It's rattlesnake country somewhere in New Mexico, where only sunscreen, water, and a camera are necessary – plus, high accuracy rifles from JP. The crew and I will be eating by the campfire all week, while taping a series of Pro Tips from the master of the long gun, John Paul.
The Middle of Nashville:
Then there's the other story working this week, on the only High School Trap Team officially recognized in the Metro Nashville school system. The SCTP team is a breakthrough in a school system not known for being in favor of gun sports. They hope they're leading the way to more student participation in the shotgun sports.
Are You Connected?
Follow our working stories on Facebook, and be sure to "Like" the Shooting USA Show Page:
https://www.facebook.com/JimScoutten.ShootingUSA
Jim Defending the 2nd by Example in the 21st Year
[email protected]
Visit: 
http://www.shootingusa.com/