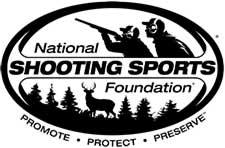 NEWTOWN, Conn –-(Ammoland.com)- Daniel Defense, the manufacturer of small arms and small-arms accessories, has become a Silver Sponsor of the NSSF Industry Summit.
The 2014 NSSF Industry Summit, which will take place June 9-11 in Springfield, Mass., brings together leaders from the firearms industry, state wildlife agencies, conservation organizations and shooting sports and hunting groups. The collective goal of those attending will be to share ideas to help shape a positive future for the shooting sports.
"Daniel Defense is known for its quality firearms, rail systems and accessories, and we are pleased to have them be part of a quality event like the NSSF Industry Summit," said Chris Dolnack, NSSF Senior Vice President and Chief Marketing Officer. "As a Silver Level sponsor, Daniel Defense has taken a leadership role at one of our industry's most important strategy sessions."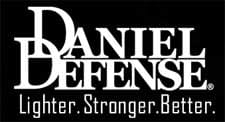 Started by President and CEO Marty Daniels at the start of the 21st Century, Daniel Defense has grown quickly and today has manufacturing facilities in Black Creek, Ga., and Ridgeland, S.C.
"We at Daniel Defense are excited to have the opportunity to stand next to the NSSF who have done so much to support and protect our industry, shooting sports and conservation organizations," said Jordan Hunter, Daniel Defense Director of Marketing. "Our hope is that other companies within the firearms industry will also look for ways that they can stand next to the NSSF so they can continue to promote, protect and preserve hunting and the shooting sports."
Many programs that have helped increase participation in target shooting and hunting in the past 18 years can trace their roots to NSSF Industry Summits.
More information about the NSSF Industry Summit, registration, schedules, accommodations and sponsorship opportunities can be found at the Summit website at http://www.nssf.org/IndustrySummit/.
About NSSF
The National Shooting Sports Foundation is the trade association for the firearms industry. Its mission is to promote, protect and preserve hunting and the shooting sports. Formed in 1961, NSSF has a membership of more than 10,000 manufacturers, distributors, firearms retailers, shooting ranges, sportsmen's organizations and publishers. For more information, log on to www.nssf.org.