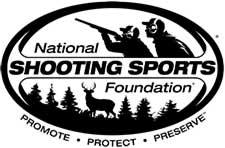 NEWTOWN, Conn –-(Ammoland.com)- On Thursday, the U.S. House of Representatives Appropriations Committee marked up and favorably reported the FY15 Commerce, Justice, Science Appropriations Bill to the floor.
Language addressing the backlogs at ATF, and the "e-Forms" website, one of the industry's top priorities discussed during the 2014 Fly In, was included in the committee report that accompanied the bill.
During the markup, the committee defeated two amendments opposed by NSSF; one of which would have rescinded a permanent policy rider prohibiting the ATF from requiring all FFLs to conduct an annual physical inventory, and the other would have required all employees of FFLs that may have handled firearms or ammunition to pass a background check certified by the Attorney General.
Additionally, the committee approved an amendment prohibiting the ATF from spending any money to require FFLs in the the four southwest border states to report the sale of multiple semi-automatic rifles to the same individual within a 5- day period.
Read the letters from NSSF to the committee.
About NSSFThe National Shooting Sports Foundation is the trade association for the firearms industry. Its mission is to promote, protect and preserve hunting and the shooting sports. Formed in 1961, NSSF has a membership of more than 6,000 manufacturers, distributors, firearms retailers, shooting ranges, sportsmen's organizations and publishers. For more information, log on to www.nssf.org.