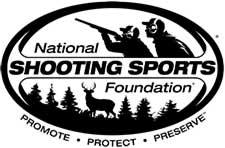 NEWTOWN, Conn –-(Ammoland.com)- CEO Update, a Washington, D.C. based publication written for the executive management of associations and non-profits, has named NSSF Senior Vice President and General Counsel Larry Keane as one of the 2014 top lobbyists for his leadership of the industry's government relations and advocacy efforts in Washington and the state capitals.
According to CEO Update, "Working alone or as part of a coalition, top lobbyists formulate clear policy arguments backed by a consensus of the groups members, forcefully articulate fundamental points, provide key information to lawmakers, inspire trust in those they seek to influence and never stop fostering the network and contacts arrayed round the playing fields of power."

The publication made note of Keane's "calm, reasonable voice for an industry often caught in a passionate debate.

Said Keane, "Though I received the recognition I view it as a Team NSSF award."
About NSSF:
The National Shooting Sports Foundation is the trade association for the firearms industry. Its mission is to promote, protect and preserve hunting and the shooting sports. Formed in 1961, NSSF has a membership of more than 6,000 manufacturers, distributors, firearms retailers, shooting ranges, sportsmen's organizations and publishers. For more information, log on to www.nssf.org.