By AWR Hawkins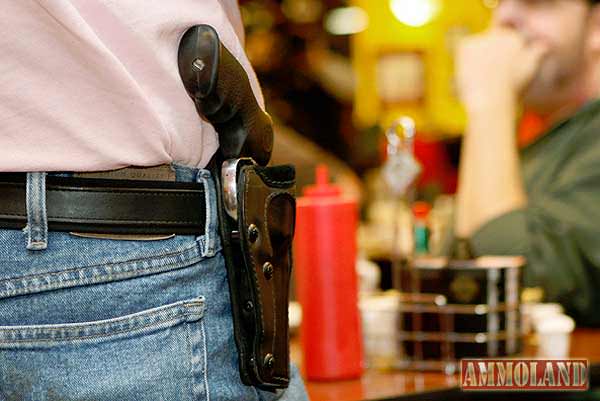 Washington DC – -(Ammoland.com)-  Reacting to recent U.S. Ninth Circuit Court of Appeals' decisions against California concealed carry requirements, University of California law professor Adam Winkler claims the constitutionality of Second Amendment protections beyond the home is still in question.
Winkler teaches at the School of Law of the University of California, Los Angeles.
According to The Los Angeles Times, Winkler said one of "the biggest unanswered questions with the Second Amendment today [is] whether the right extends outside the home." 
In other words, there is a chance the right to keep and bear arms "shall not be infringed [unless you're outside your home]."
Does this mean there's also a chance that "Congress shall make no law…abridging the freedom of speech [except when that speech takes place outside the home]" as well?
Follow AWR Hawkins on Twitter @AWRHawkins
About:
AWR Hawkins writes for all the BIG sites, for Pajamas Media, for RedCounty.com, for Townhall.com and now AmmoLand Shooting Sports News.
His southern drawl is frequently heard discussing his take on current events on radio shows like America's Morning News, the G. Gordon Liddy Show, the Ken Pittman Show, and the NRA's Cam & Company, among others. He was a Visiting Fellow at the Russell Kirk Center for Cultural Renewal (summer 2010), and he holds a PhD in military history from Texas Tech University.
If you have questions or comments, email him at [email protected] You can find him on facebook at www.facebook.com/awr.hawkins.