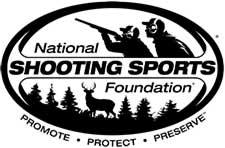 NEWTOWN, Conn –-(Ammoland.com)- After more than a year of committee hearings and task force recommendations, House Speaker Robert DeLeo is ready to introduce new gun control legislation aimed at curbing violence in Massachusetts.
DeLeo plans to introduce the bill Tuesday, May 27 2014 at 10:45 a.m. in the House Member's Lounge with Public Safety Committee Chairman Harold Naughton and Northeastern University Associate Dean Jack McDevitt, who chaired the speaker's task force on gun violence and made recommendations to the Legislature.
NSSF has worked closely with the legislature and believe that the focus of the bill will be on our FixNICS campaign and not on cosmetic or arbitrary restrictions on firearms and magazines.
About NSSFThe National Shooting Sports Foundation is the trade association for the firearms industry. Its mission is to promote, protect and preserve hunting and the shooting sports. Formed in 1961, NSSF has a membership of more than 6,000 manufacturers, distributors, firearms retailers, shooting ranges, sportsmen's organizations and publishers. For more information, log on to www.nssf.org.