Course to be held during annual conference in Mobile, AL September 21-26, 2014.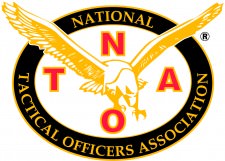 Doylestown, PA (Ammoland.com) – The National Tactical Officers Association (NTOA) has announced an Advanced Tactics and Operations Course to be held during the 31st Annual Tactical Operations Conference & Trade Show, September 21st – 26th, 2014 at the Arthur R. Outlaw Mobile Convention Center in Mobile, Alabama.
This 32-hour practical track, taught by Bill Yelton, Ret. Tulsa PD, is an advanced course focused on deployment and tactical considerations for three movement disciplines including barricade, hostage rescue and high-risk warrant service.
This is a fast-paced course with no classroom instruction; there will be scenario-based training every day. It is preferred that students who wish to attend this course have previously attended HRT, HRW and Barricaded classes.
Please ensure you have the following equipment with you for the course:
SWAT uniform
Leather gloves
Boots
Rain gear
Body armor
Chemical agent mask
Load bearing vest
Ballistic helmet
Goggles
Primary entry weapon (MP5, shotgun, entry carbine)
Light mount for weapons (highly recommended)
Training weapons
Protective gear (head, face, neck, hands and groin)
Training weapon capable of shooting 9mm training ammo (handgun/entry weapon)
Bill Yelton retired as an officer after 28 years of service with the Tulsa, Oklahoma Police Department. He served over 21 years with the special operations team as entry scout and assistant team leader.
He has been an instructor with NTOA for 18 years and routinely instructs police and military personnel around the country in tactics.
Registration for the 2014 NTOA Tactical Operations Conference and Trade Show is open to all active law enforcement officers. Active members of a state tactical association receive a $50 discount upon receipt of a state association ID via fax (215-230-7616) or email ([email protected]). Send six officers from the same agency or multi-jurisdictional team and the seventh officer's conference registration is free.
Register by July 31, 2014 to take advantage of the discounted registration fee. Registration fee includes practical tracks, seminars, vendor exhibition, SWAT Call Out Dinners and the annual Awards Banquet.
For more information on the National Tactical Officers Association visit www.ntoa.org or call 800-279-9127.
About the National Tactical Officers Association:
The National Tactical Officers Association operates with Veritas – truth, honesty and integrity – in all our relationships. www.ntoa.org