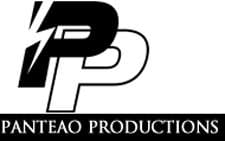 Columbia, SC. -(Ammoland.com)– Panteao is happy to introduce the second video title with Nikki Turpeaux: Concealed Carry Skills for Ladies.
This title from Nikki is a continuation on her first video, "Intro to Concealed Carry for Ladies." Nikki is the Owner/CEO of Archangel Tactical, LLC and Founder of the Get A GRIP Ladies Personal Defense & Firearms Training Program.
Her training curriculum serves women, men, youth and families in the disciplines of defensive pistol, shotgun, carbine, OC, edged/improvised weapons and unarmed defense training.
In this video, Nikki reviews survivor's mindset, commitment to training, less lethal options, drawing from concealment, draw stroke, dealing with malfunctions, reloads, weapon retention, use of cover, dry fire training, and more. This video will help you to continue building on your foundation of firearms skills.
The DVD is available for pre-order. Panteao website subscribers will be able to watch the video starting May 12th.
About Panteao Productions
Panteao produces firearms training videos, documentaries, industrials, and a television show called Make Ready TV.