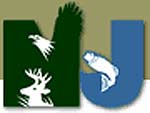 Trenton, NJ –-(Ammoland.com)- The 2nd Annual NJ Wildlife & Conservation Conference will be held at the Tropicana Casino & Resort in Atlantic City June 6-8.
The conference is sponsored by the New Jersey State Federation of Sportsmen's Clubs, the Conserve Wildlife Foundation of New Jersey, and the NJDEP Division of Fish and Wildlife.
This exciting conference again brings together expert scientific panels to discuss and debate the timely challenges and opportunities facing New Jersey's diverse wildlife.
See the conference agenda here: https://www.njwildlifeconference.org/2014-agenda .
78th NJSFSC Convention/Wildlife & Conservation Conference Agenda
Friday, June 6, 2014
8 am -10 am ~ Registration/Continental Breakfast
10 am-10:15 am ~ Welcome & Introduction
10:15 am -11:45 am ~

I: Wildlife Interaction/Youth, Human Impacts on Habitat Connectivity and Engaging Urban Youth ~Kelly Triece, Ben Wurst
II: Marine Fisheries – Tim Dillingham, American Littoral Society on Coastal issues including jetty notching, Hugh Carberry – proposed new artificial reef in Delaware Bay
III: Fisheries, Brandon Muffley on regionalization ~ Brian Burns on NJ's pristine trout stream

Noon – 1 pm ~ Lunch
1 pm -2:30 pm ~

I: Horseshoe Crab/Shorebird, Lawrence Niles, Ph.D.; Population ecology of the Semipalmated Sandpiper ~ MeganTinsley
II: Federal Funding – Getting Federal Dollars for Conservation; it's Easier than you Think! ~ Beth Freiday & Betsy McShane

2:45 pm – 4:15 pm ~

I: Climate Change, Lisa Auermuller, Martha Maxwell-Doyle,; Artificial nesting habitats: a conservation strategy for turtle populations experiencing global change ~ John Wnek, Ph.d.
II: Energy, Shared Habitat in the Eastern Shale Gas Region: Sportsmen's Perspective ~ Paula Piliat, Mike Golub

4:30 pm – 6 pm ~ Dinner on your own
6:30 pm – 8 pm ~ Nature Photography with Charles Alsheimer
7:15 pm – 7:45 pm – NJSFSC Firearms Committee Meeting
8:00 PM – NJSFSC State Meeting
10:00 PM – 1:00 AM Hospitality Room for overnight attendees
Saturday, June 7, 2014
8 am-10 am ~ Registration/Continental Breakfast
10 am -11:45 am ~ I: Whitetail Presentation with Charles Alsheimer

II: Non-Profit Center of NJ – Grassroots Fundraising
III: Meet the Professionals: Interested in a career in wildlife management? Not sure what career path to take or how to achieve your goals? This roundtable session will enable wildlife students and those considering a career in wildlife to engage with wildlife experts to find out what their jobs entail and how to go about getting hired in today's competitive job market

Noon – 1:15 Lunch, Director's Conservation Award Presentation
2-3:15 ~ Interaction with Wildlife ~ Our Forest Heritage: Pine-Belt Employment ~Mark Demitroff,; Bat Partnerships with pesticide company & homeowners ~ Mackenzie Hall, A Snapping Turtle Harvest Survey ! Natalie Sherwood
Funding for Wildlife – Who Pays for Wildlife Management in NJ?:  Think your NJ tax dollars support wildlife? Think again! DFW gets no annual allocation from NJ General Treasury. Find out the different funding sources that enable your wildlife agency to conduct the myriad of responsibilities necessary to maintain NJ's extensive and impressive wildlife and their habitats.
5:00 – 6:00 PM – Cocktail hour
6:00 PM – NJ State Federation of Sportsmen's Clubs' Awards Banquet
10:00 PM – 1:00 AM Hospitality Room for overnight attendees
The deadline for hotel registration is Friday, May 16 and rooms are filling up fast; see the conference website at https://www.njwildlifeconference.org/ for conference and registration details. For more information, please contact [email protected] .