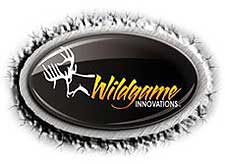 New Roads, LA -(Ammoland.com)- Looking for the sharpest trail camera on the market?
Look no further than those in Wildgame Innovations Razor family.
Dipped in swirl camo, the Razor 8X, Razor 6X and Razor 6X Flash all are equipped with FlexTime plus Time Lapse Technology.
Don't want to miss a move?
WGI has you covered because each camera has a 16:9 aspect ratio wide-angle image option, a rapid trigger speed of 1 second, photo and HD 720p video (30 sec) capabilities that capture every little detail on anything up to 32GB SD/SDHC card.
WGI-Razor Family-Group-5
Razor 6X, Razor 6X Flash
The Razor family comes equipped with a USB cable, bungee cords and a Flextime software CD and has a water-resistant, weather-endurable design capable of withstanding whatever blows Mother Nature may bring your way. The 8MP Razor 8X boasts a 70-foot flash range and 24 high-intensity infrared LED for those looking for long-distance shots day or night.
Should you find yourself with a tighter shooting parameter, the Razor 6X has your name on it with 6MP, a 50-foot flash range, and 21-piece high-intensity infrared LED. Likewise the 6MP Razor 6X FLASH will capture your game with a 50-foot flash range and two-piece high intensity dynamic white LED.
Every camera in the Razor family uses 8AA cell batteries for your convenience and is equipped for WGI's external battery port. (Batteries and Port not included.)
Whatever your scouting needs may be, the Razor family by WGI has you covered. Don't delay, purchase your Razor today.
About Wildgame Innovations
Wildgame Innovations, a leader in wildlife nutrition and land management, produces nutritional supplements and attractants that attract, hold and grow more deer than any other products on the market. For this reason, Wildgame Innovations has become one of the fastest-growing companies in its segment of the hunting industry.