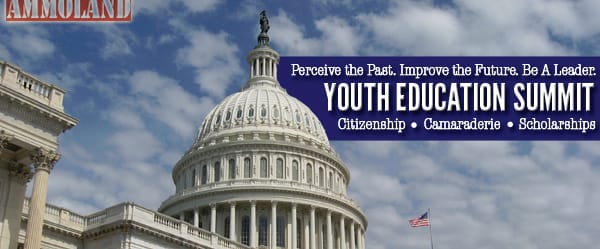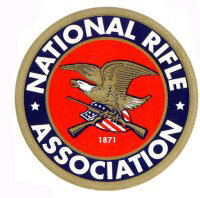 FAIRFAX, Va. –-(Ammoland.com)- The National Rifle Association is pleased to announce the students selected to attend its 2014 Youth Education Summit (Y.E.S.), a seven-day, expense-paid educational experience in Washington, DC, held June 23–29 2014.
Y.E.S. takes students to tour memorials and monuments surrounding the nation's capital as they learn the significance of the American Constitution, the Bill of Rights and the importance of being an active citizen. Scheduled stops include the Capitol Building, Manassas National Battlefield Park, the Marine Corps Base at Quantico, the National Archives, the Newseum, and a safe introduction to the shooting sports at NRA Headquarters.
The summit awards $15,000 in college scholarships to students who excel in the week's activities, which provide the chance to develop leadership skills, public speaking, and debating skills. After Y.E.S., an additional $15,000 in scholarships is offered through the Y.E.S. Grand Scholarship, which encourages attendees to create a portfolio detailing the promotion of NRA programs, like Eddie Eagle GunSafe or Refuse To Be A Victim, in their communities.
Y.E.S. is open to any high school sophomore or junior with at least a 3.00 grade point average. This year's class was selected from hundreds of qualified applicants. Each prospective participant completed an extensive application process comprised of essays about the Second Amendment, personal statements, transcripts and three personal recommendations.
The National Rifle Association launched the Youth Education Summit in 1996 to encourage America's youth to become active and knowledgeable citizens at both the national and local levels. Funding for Y.E.S. is provided through the NRA Foundation from monies raised by Friends of NRA, a grassroots fund-raising program in support of the shooting sports.
2014 Y.E.S. Participants
Savannah Rigby – Titus, AL
Lydia Macfarlan – Siloam Springs, AR
Emma Hales – Colfax, CA
Scott Duncan – Apple Valley, CA
Connor Morello – Clovis, CA
John Sponaugle – Greeley, CO
Sean Coyle – Ansonia, CT
Christopher Shrewsbury – Land O' Lakes, FL
Mary Korch – Cedar Rapids, IA
Emma McCormick – Coeur d'Alene, ID
Travis Baldwin – Port Byron, IL
Sam Fredericksen – Highland, IL
Isabella Penola – Zionsville, IN
Aaron McGovern – Olathe, KS
Jonathan Moore – Nicholasville, KY
Brad Petras – Slidell, LA
Delaney Hancock – Leonardtown, MD
Morgan Breneiser – Grand Blanc, MI
Cybil Kallevig – Kandiyohi, MN
Emily Hampson – St. Charles, MO
Dusty Keim – Silver Star, MT
Anna Weaver – Rolesville, NC
Shawna Pantzke – Fargo, ND
Joshua Jiang – Hillsborough, NJ
Dillon Tidmore – Albuquerque, NM
Tyler Wood – Fallon, NV
Sean Martin – Rhinebeck, NY
Kiara Parks – Amelia, OH
Anna Schale – Tulsa, OK
Ian Quimby – Idleyld Park, OR
Henry Frame – Lake Oswego, OR
Victoria Hrach – Smithton, PA
Evan English – Wellsboro, PA
Tyler Clancy – Beaufort, SC
Christian Sidebottom – Colliersville, TN
William Robert – Riesel, TX
Grace Jahn – Alpine, TX
Jack Shine – Wimberley, TX
Maggie Root – Santa Clara, UT
Clayton Noble – Fairfax, VA
Joseph Hester – Colchester, VT
Emily Huntington – Richland, WA
Thomas DeGuire – Mequon, WI
Elizabeth Adams – Elizabeth, WV
Kylee Gaukel – Keeline, WY
To learn more about the Youth Education Summit program, visit their website at www.friendsofnra.org/yes or email [email protected]
About the National Rifle Association
Established in 1871, the National Rifle Association is America's oldest civil rights and sportsmen's group. Five million members strong, NRA continues its mission to uphold Second Amendment rights and is the leader in firearm education and training for law-abiding gun owners, law enforcement and the military. Visit https://nra.org.