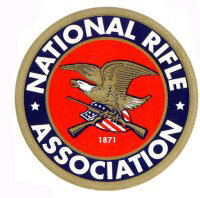 FAIRFAX, Va. –-(Ammoland.com)- The NRA is proud to present its newest digital media property: NRA Family InSights.
After 33 years of educating and entertaining Junior members with firearm safety instruction and helpful tips for beginning shooters and hunters through NRA InSights, the NRA is now taking the next logical step by embracing the youngest shooters and their families, as well as anyone who is new to firearms.
The website, www.nrafamilyinsights.org, is updated daily with articles, blogs, videos and news. Multiple categories cater to a family's unique individual needs, from first-time gun owners to more experienced shooters and hunters who want to share their skills with the next generation.
Naturally, www.nrafamilyinsights.org has an entire section dedicated to Junior shooters. We welcome readers to visit this website at any time and review the content for free; there's no log-in or authentication required.
About:Established in 1871, the National Rifle Association is America's oldest civil rights and sportsmen's group. Nearly five million members strong, NRA continues to uphold the Second Amendment and remains the nation's leader in firearm education and training for law-abiding gun owners, law enforcement and the armed services.Visit: www.nra.org