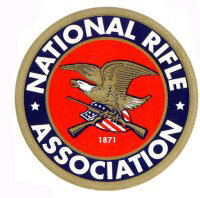 FAIRFAX, Va. –-(Ammoland.com)- Veteran U.S. Navy SEAL Dom Raso kicks off season one of Media Lab with "Why's Your Gun on the Ground?"
In this scene as Jack Reacher, Tom Cruise breaks a cardinal firearms rule by carelessly tossing his gun aside.
Dom isn't amused, but he gets past that to breakdown some combative movements that are actually pretty realistic.
Watch more Media Lab videos at http://www.nrafreestyle.tv/media-lab.
About: Established in 1871, the National Rifle Association is America's oldest civil rights and sportsmen's group. Nearly five million members strong, NRA continues to uphold the Second Amendment and remains the nation's leader in firearm education and training for law-abiding gun owners, law enforcement and the armed services. Visit: www.nra.org