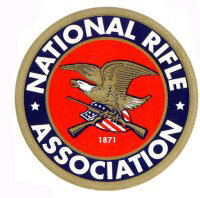 FAIRFAX, Va. –-(Ammoland.com)- As Sherlock Holmes, Robert Downey Jr. is always one step ahead of his opponent thanks to his perfected combat mindset.
In Media Lab Episode 2, "Mind Games," Veteran U.S. Navy SEAL Dom Raso explains why this kind of mental prep is key.

Watch more Media Lab episodes at http://www.nrafreestyle.tv/media-lab.
About: Established in 1871, the National Rifle Association is America's oldest civil rights and sportsmen's group. Nearly five million members strong, NRA continues to uphold the Second Amendment and remains the nation's leader in firearm education and training for law-abiding gun owners, law enforcement and the armed services. Visit: www.nra.org