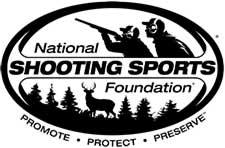 NEWTOWN, Conn –-(Ammoland.com)- The National Shooting Sports Foundation (NSSF) today praised the voters' passage on Tuesday of ballot measures in five West Virginia Counties to allow hunting on private property on Sundays.
Sunday hunting on private land during designated hunting seasons will now be legal in Braxton, Calhoun, Nicholas, Webster and Wirt counties. The ballot measure was turned down only by voters in Lewis and Gilmer counties, the latter by an unofficial total of a mere 30 votes.
Tuesday was the first time that Sunday hunting has been put before voters in more than a decade. The West Virginia legislature in 2002 authorized Sunday hunting on private land statewide if voters in each county approved. Soon after the legislation was passed, 41 counties immediately prohibited Sunday hunting. This year, harnessing the momentum in neighboring Virginia and Maryland, the question was placed on the ballot in seven counties.
"The results in these five counties in West Virginia are a victory both for sportsmen and for the economies of these counties as the result of hunters going afield on Sundays and builds on the positive momentum of neighboring Virginia's legislative approval of Sunday hunting," said Lawrence G. Keane, NSSF senior vice president and general counsel.

"We congratulate those in the truly grassroots effort that made this possible and would especially take note of the leadership and diligent work of Cory Boothe. Cory's work included gathering the necessary signatures to qualify for the ballot, setting up the 'Sunday Hunting in WV' facebook page that provided updates and volunteer assistance on behalf of the ballot measures and media work throughout the counties."
About NSSF
The National Shooting Sports Foundation is the trade association for the firearms industry. Its mission is to promote, protect and preserve hunting and the shooting sports. Formed in 1961, NSSF has a membership of more than 10,000 manufacturers, distributors, firearms retailers, shooting ranges, sportsmen's organizations and publishers. For more information, visit www.nssf.org.