By Dean Weingarten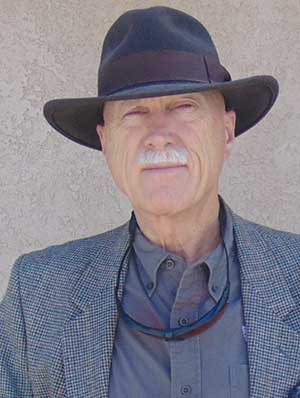 Arizona – -(Ammoland.com)- The widely reported story that Jack in the Box employees locked themselves in the freezer because they feared open carry activists is almost certainly a hoax.  The event was reported to have happened at a Jack in the Box in the Dallas Fort Worth area.
This video report by NBC5 reporter Ken Kalthoff shows Irwin Harris saying that they entered the restaurant and were served without any fuss.  He said they ordered, received their food, and left.
The police told NBC5 that the employees then went into the cooler for protection.   That seems a little odd… lock yourself in the freezer *after* the armed men act politely, pay for their purchases, and walk out?   The only thing NBC5 has to show this is an email from the police.  The Jack in the Box people refused to talk to the reporter.
Open Carry Texas has more.  They requested the 911 calls to the police for the incident.   They say there was only one, and they put it on YouTube.  The caller simply describes the open carriers as casually walking, with one of them filming the others.  They also contacted Jack in the Box, where officials deny that employees were ever in fear of their life.  From the Open Carry Texas YouTube that includes the audio of the 911 call:
"Jack in the Box officials deny their employees were in fear of their lives or locked  themselves in a freezer."
While I was not there, it certainly appears that we have another media frenzy against open carriers, that amounts to a hoax.   The idea that employees locked themselves in the freezer *after* the open carriers left, and were so scared that they never called 911, and even denied that it ever happened to their bosses, is simply unbelievable.
Can we believe that the police sent an unverified email to a media outlet…
It seems much more likely to me.
This can use a bit more investigation.   I would like to see the police email, and figure out where it came from.   Maybe a Jack in the Box employee jokingly made a comment to police that got blown up, but it seems very likely that fear and "locking in the freezer" never happened.
c2014 by Dean Weingarten: Permission to share is granted when this notice is included. Link to Gun Watch
About Dean Weingarten;
Dean Weingarten has been a peace officer, a military officer, was on the University of Wisconsin Pistol Team for four years, and was first certified to teach firearms safety in 1973. He taught the Arizona concealed carry course for fifteen years until the goal of constitutional carry was attained. He has degrees in meteorology and mining engineering, and recently retired from the Department of Defense after a 30 year career in Army Research, Development, Testing, and Evaluation.