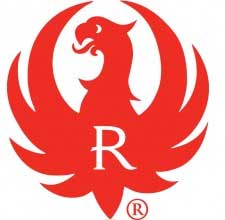 Southport, CT – (Ammoland.com) – Sturm, Ruger & Company, Inc. (NYSE-RGR) announces the launch of a new Sportswear & Accessory eCommerce web presence at ShopRuger.com.
The new website features an attractive interface, revised navigation and improved product descriptions and imagery.
With the incorporation of new technical features, the site also offers customers greater interaction with the products that they are looking to purchase – with more views and the ability to comment on and even rate products.
"We utilize our Voice of the Customer (VOC) program to gather real consumer feedback on all of our products – both firearms and accessories," states Chris Killoy, President & COO. "But we don't just stop there, we use our VOC approach to ensure we are constantly improving all of our marketing efforts as well – including go-to-market avenues like our eCommerce site."
The project was a strategic initiative based on input from a variety of consumer channels and is the next phase in a continued effort to provide customers with the products they want, in a convenient online marketplace.
"This was a complete rebuild," added Killoy. "We wanted to create an improved shopping experience for our customers, so they can easily find and purchase the Ruger products that they are looking for – that is what customers told us they wanted."
The new eCommerce presence can be viewed at www.ShopRuger.com. For more information about Ruger, or to learn more about the extensive, award-winning line of Ruger firearms, visit www.Ruger.com or www.Facebook.com/Ruger.
About Sturm, Ruger & Co., Inc.
Sturm, Ruger & Co., Inc. is one of the nation's leading manufacturers of rugged, reliable firearms for the commercial sporting market. The only full-line manufacturer of American-made firearms, Ruger offers consumers over 400 variations of more than 30 product lines. For more than 60 years, Ruger has been a model of corporate and community responsibility. Our motto, "Arms Makers for Responsible Citizens," echoes the importance of these principles as we work hard to deliver quality and innovative firearms.