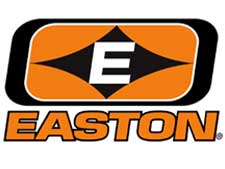 Medellin, Colombia –-(Ammoland.com)- Team Easton shooters continue to set the standard for performance after another complete Gold Medal sweep on the 2014 Archery World Cup circuit.
The just-completed event in Medellin, Columbia shows the continuing domination of X10 arrows in both compound and recurve competition. Korean earned the lion's share of the recurve medals, taking five of the six individual titles using Easton X10.
Easton Chairman, Greg Easton, states, "It was incredible to see the boost that the World Cup has brought to the highest levels of competition.   It was gratifying to see Team Easton archers win every event here; I was impressed with the tremendous skill, determination, and effort these shooters exhibit during the pressure of competition.  We are proud to have them rely on Easton technology to help them perform at their best."
Jung Dasomi of Korea out-performed Germany's Lisa Unruh in straight sets to win the Recurve Women's Gold Medal. With Joo Hyun Jung's Bronze, and the Korean Men's sweep of the Recurve Medals, Lee Senguan, Oh Jin Hyuk and Kim Woojin going 1-2-3 – making it five out of six individual Recurve Medals for the Korean Team at Medellin, 2014.
The compound bow event brought another Team Easton gold medal sweep. In the women's division, Erika Jones (USA) took the gold with a decisive 8-point win. In the men's event, Peter Elzinga's (Netherlands) long-awaited victory was sweet and well earned.
Elzinga comments, "To finally win it all is really special to me. I've come in second a couple of times, but nothing compares to coming out on top."
Four nines over the first six arrows of the compound men's gold medal match put Columbia's Daniel Munoz in a hole, while Elzinga only dropped one. It was an admirable start at Munoz's first-ever finals.
The next stage of the World Cup gets underway in Antalya, Turkey on June 9th. Follow the Twitter feed live at https://twitter.com/EastonArrows
For more information on the X10 and X10 Pro Tour competition arrows, visit www.eastonarchery.com.