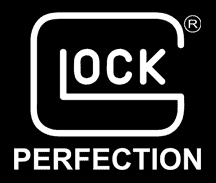 SMYRNA, Ga. –-(Ammoland.com)- Members of the Team GLOCK Competitive Shooting Team returned from ten days in Europe as part of their campaign to increase their exposure in the international shooting sports industry.
The team competed in the inaugural FUN GUN 101 European Championship held in La Spezia, Italy, at the Forte Canarbino Shooting Club. Team GLOCK captain, KC Eusebio, rang up wins for Best Time on Production Division, Open Division, and .22 Rimfire Optical (European Champion Overall), while teammate Tori Nonaka achieved the Production Division Overall win, Overall Lady in Open, Limited, Production and .22 Rimfire Optical (European Champion Lady).
From Italy, the Team traveled to Winterswijk, Netherlands, to the Schietbaan Jaspers Indoor Shooting Range for the European Steel Challenge Championship. Team captain Eusebio once again defended his 2013 European Championship by winning the Open, Standard and Rimfire matches andestablishing himself firmly as the Overall Champion. Nonaka again received High Lady accolades for her strong showing in Open, Standard and Rimfire competitions.
"The competition in Europe is always exceptional. Considering the 'Home Court' advantage along with the indoor facilities that my European counterparts benefit from, these wins make it that much more sweet for me." commented Eusebio. "This match is also a stepping stone toward our three upcoming steel matches in June back in the States."
Team GLOCK will next compete in Old Bridge, NJ at the World Class Steel Speed on Steel 2014 NE Regional Championship, followed by the USPSA Area 5 Championship in Barry, IL where Team GLOCK competitor Michelle Viscusi will join Eusebio and Nonaka for the Midwest Area Championship.
About GLOCK, Inc.
The GLOCK GROUP is a leading global manufacturer of pistols and accessories. GLOCK's superior engineering has produced a pistol with only 34 parts and a rugged polymer-frame, providing industry-leading reliability shot after shot. GLOCK is renowned for its pistols which are safe, featuring three safeties; simple, offering a low number of components to provide reliability; and fast, with no encumbering parts to slow the speed to fire. This combination makes GLOCK pistols the first choice among consumers and law enforcement, with approximately 65 percent of agencies within the United States choosing to carry GLOCK. Austrian-engineered, the group has manufacturing facilities in the United States and Austria. Based in Smyrna,Ga., GLOCK, Inc. is an advocate for our nation's law enforcement and military personnel, as well as all citizens' Second Amendment right to bear arms. For more information, please visit https://us.glock.com.