The new spring edition of the award winning magazine is available to NTOA Members.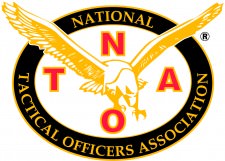 Doylestown, PA (Ammoland.com) – The National Tactical Officers Association (NTOA) is pleased to announce the Spring Edition of The Tactical Edge is now available.
Widely considered the leading authority in tactical operations information, The Tactical Edge reaches approximately 40,000 law enforcement officers with each issue.
Included in the spring edition are such special features as the "Director's Message: Taking the Challenge – Hosting an NTOA Conference" by Luke Sherman, "Genetic Determinants in Personality" by Alexis Artwohl, Ph.D, "Maximizing Training" by Kevan J. Dugan and "The Pull-Up: An Overlooked but Important Exercise for the Tactical Officer" by Cyndi Williams.
In addition to special features, the following topics are frequently covered in The Tactical Edge:
Behavioral Sciences
Canine
Tactical Command
Defensive Tactics
Incident Summaries
Legal
Physical Fitness
Tactical Concepts
Technology
TEMS
Training
The NTOA award-winning publication proudly boasts over 30 years of publishing the most current life-saving information from a cadre of seasoned experts. The Tactical Edge is published quarterly in February, May, August and November.
For more information on the National Tactical Officers Association visit www.ntoa.org or call 800-279-9127. Join the NTOA today and start receiving the benefits of better training and stay on top of the ever changing and challenging world of law enforcement.
About the National Tactical Officers Association:
The National Tactical Officers Association operates with Veritas – truth, honesty and integrity – in all our relationships. www.ntoa.org