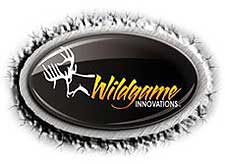 New Roads, LA -(Ammoland.com)- Scent plays a number of vital roles in hunting. It can lure deer in, run them away and lead them astray during the rut.
Wildgame Innovations (WGI) has spent countless hours studying and perfecting its scent attractants with the goal of producing scents so enticing that the bucks can't help but to follow their noses. And now, Wildgame Innovations is taking it one step further by creating an attractant that appeals to a deer's keen eyesight as well.
Introducing Wild Estrus Bomb.
In addition to containing 100% pure whitetail deer urine, Wild Estrus Bomb's 5 oz. aerosol can also includes WGI's proprietary UV additive, which works as a visual attractant to deer. Not only can deer smell this attractant, they find it visually appealing as well. This new technology takes scent attractants to the next level.
Wild Estrus Bomb comes with a specialized nozzle, which allows for continuous or burst spraying to cater to your personal scent distribution preferences.
This cutting-edge new scent and visual attractant can only be described as "the bomb."
Just like the deer, WGI takes scent seriously. How about you?
For more information on Wild Game Innovations products, check out wildgameinnovations.
About Wildgame Innovations
Wildgame Innovations, a leader in wildlife nutrition and land management, produces nutritional supplements and attractants that attract, hold and grow more deer than any other products on the market. For this reason, Wildgame Innovations has become one of the fastest-growing companies in its segment of the hunting industry.