Action Target will provide all targets used in the competition in St. George, Utah.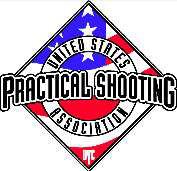 St. George, Utah – -(Ammoland.com)- The United States Practical Shooting Association and Action Target today announced that Action Target will again sponsor the World Speed Shooting Championships as the official target sponsor. This marks the third year in a row that Action Target has participated in the match as the official target sponsor.
"We are really excited to be a part of the new World Speed Shooting Championships" said Chad Burdette, Action Target's Portable Sales Coordinator.

"Shooting Steel Challenge is a great way to get involved in the shooting sports but it is also a super fun and spectator friendly sport. It brings out beginners and pros and challenges everyone in between!"
The World Speed Shooting Championship follows the USPSA Steel Challenge rule set and consists of eight stages, each with five steel plates set in different arrangements. Competitors compete to hit all plates in the fastest cumulative time.
"We have really worked hard to bring a different experience to the World Speed Shooting Championships this year" said USPSA executive director Kim Williams.

"We have several fun side events, a new steel challenge stage that we'll testing out and we are keeping the stages and side events close together so it's easy to shoot both the main match and side events without a big hike. The practice bays will open the Monday prior to competition and will remain open throughout the match. We have had amazing sponsor support this year from companies like Action Target so every competitor is going to leave the match with some great prizes!"

"We really want to bring new shooters out to get a taste of competition" said USPSA President Phil Strader.

"That's why this year, for the first time, if you are not a current USPSA member you will receive a one year USPSA membership when signing up for the match" he continued. USPSA will be discounting entries for brand new members by the price of an annual membership.
The World Speed Shooting Championship will take place in St George, Utah on June 25-28, 2014. For more information or to register to shoot go to www.worldspeedshoot.com
About Action Target
Founded in 1986, Action Target, Inc. is a privately owned business headquartered in Provo, Utah. Action Target is a leading global supplier of superior shooting range products, equipment, design, manufacturing and training for law enforcement, military, and commercial ranges. Action Target has installed thousands of gun ranges in the United States and in over 25 other countries around the world. Action Target is recognized for developing innovative new firearms training technology, having the experience to properly apply that technology to solve today's training problems and in being dedicated to providing the best ongoing service and support in the industry.
About The United States Practical Shooting Association
The United States Practical Shooting Association is a non-profit membership association and the national governing body for the sport of Practical Shooting in America. USPSA has over 25,000 members and over 400 affiliated clubs which host weekly matches throughout the country providing recreational shooters with the opportunity to test and refine their shooting skills in a safe, competitive environment. USPSA is also the U.S. Region of the International Practical Shooting Confederation (IPSC), which is comprised of approximately 67 nations. For more information, visit www.uspsa.org.