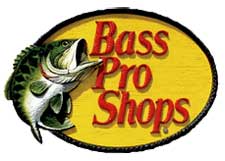 Destin, FL -(Ammoland.com)- Just in time for the fourth annual "Smoke on the Coast" barbecue and fireworks event, Bass Pro Shops popular Uncle Buck's Fishbowl and Grill restaurant will open in Destin Commons July 3.
This one-of-a-kind dining concept, which offers casual dining and 16 lanes of bowling, is a key component of the Destin Commons' 100,000-square-foot expansion. The 23,000-square-foot, free-standing restaurant is located on the south end of the expansion near the corner of US Highway 98 and Danny Wuerffel Way (Mid-Bay Bridge Road).
This is the first Uncle Buck's Fishbowl and Grill in Florida.
"In more than 20 years of local restaurant experience, this is the most exciting family entertainment concept that I have been involved with. I am super excited to open up and let everyone see what the buzz is all about," said Charles Schneider, manager of the Uncle Buck's Fishbowl and Grill.
Uncle Buck's Fishbowl and Grill features a truly unique atmosphere and design geared for family fun and dining. Casual family dining will be available in the Grill, which is capable of seating 139 in the main dining room. Two private rooms can host up to 32 people and is the perfect spot for a special lunch, dinner, seminar, or even a fun birthday party. Customers can select from a menu featuring a variety of appetizers, sandwiches, salads and burgers.
An island-theme bar area, which has seating for 42, offers visitors the experience of feeling like they are underwater exploring the skeletal Uncle Buck's Fishbowl and Grill at Bass Pro Shops features a truly unique atmosphere.remains of a sunken ship.
Above, visitors can see the battered, barnacle- and coral-encrusted wooden hull; an old, rusted iron chain and rail surround the bow. A host of exotic fish 'swim' in and around the wreck while dorado and sharks, suspended from the ceiling, appear to swim overhead.
The bar features a center island with a record size 1,200-pound blue fin tuna and a 250-pound yellow fin tuna that were caught by Bass Pro Shops founder Johnny Morris and his son John Paul. Morris developed the unique and fun Fishbowl concept named after his uncle. Another special display is a shark cage with two hammerhead sharks, each more than seven feet in length.
Visitors approach a wooden ship-like desk to obtain shoes and a lane. Sixteen lanes, divided into two separate areas of 8 lanes each, offer customers the chance to feel like they are bowling in the ocean with custom bowling balls that bear the likeness of octopus, mermaids, fish, bobbers and more. Lanes feature underwater scenery of sea turtles, sharks, stingrays and other saltwater species that will also glow in the dark during cosmic bowling. Hand-painted murals depicting oceanic life line the walls Bass Pro Shops Uncle Buck's Fishbowl and Grill in Floridaand fish mounts hang suspended from the ceiling. An additional 80 seats are available at the bowling lanes with 16 seats behind the lanes for dining.
A separate area off the bowling lanes contains a state-of-the-art, upscale billiards room. The room can accommodate 44 people and features a tournament pool table offering hours of fun for pool 'sharks.'
Outside on the patio, tables, umbrellas, and café lights invite guests to enjoy the tropical surroundings. The Fishbowl is located just 300 yards from Bass Pro Shops World Wide Sportsman Store; featuring more than 50,000 square-feet of outdoor gear perfect for the area's rich outdoor opportunities. Shoppers can browse the area's largest fishing selection, which includes freshwater, saltwater and fly fishing. Other departments include camping, marine, golf, clothing, gift, footwear and more. The hunting department includes a complete archery section with a 20-yard single lane archery range.
"It is very exciting to be involved with bringing this entertainment venue to the market. The visual impact inside will take your breath away the first time you see it," said Ryan Cox, store manager of Bass Pro Shops World Wide Sportsman. "I think the community is going to enjoy this facility and the many Bass Pro Shops first Uncle Buck's Fishbowl and Grill in Floridamemories that will be made here."
Nationally, Bass Pro Shops will host more than 116 million people visiting their 85 stores and marine centers across America and Canada this year. The average customer stays 2 ½ hours and drives an average distance of 50 or more miles. Bass Pro Shops was named by Advertising Age magazine as one of the Top 10 Hottest Brands in America along with name brands such as Old Spice, M&M's, iPad and Droid. Also, Bass Pro Shops has been recognized numerous times for their conservation and outdoor education efforts, as well as being recognized by J.D. Power & Associates for their customer service excellence.
Since the beginning, Bass Pro Shops founder Johnny Morris has been dedicated to inspiring people, especially youth and families, to love, enjoy and conserve the great outdoors. That commitment, demonstrated over the course of several decades, is a big reason why Bass Pro Shops is known as the outdoor industry's corporate conservation leader. Bass Pro Shops' has partnered with and supports the efforts of many organizations that work to conserve and manage the nation's natural resources. The company's key conservation initiatives include fish and wildlife habitat improvements, conservation and outdoor skills education, improving water quality and quality of our lakes and springs, and conservation advocacy.
About Bass Pro Shops
Bass Pro Shops, which specializes in outdoor fun, operates 85 retail stores and Tracker Marine Centers across America and Canada that are visited by more than 116 million people every year. Bass Pro Shops stores, many of which feature restaurants, offer hunting, fishing, camping and other outdoor gear while their catalogs and website serve shoppers throughout the world. The company's Tracker Marine Group, which has produced the number one selling brand of fishing boats for more than 35 years, manufactures and sells a variety of boats for fishing and cruising. Family fun is on tap at Bass Pro Shops resort Big Cedar Lodge, voted number six by Travel + Leisure Magazine as World's Best Hotels for Families.