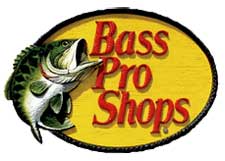 East Ridge, TN -(Ammoland.com)- Bass Pro Shops; an outdoor retailer specializing in hunting, fishing, camping and other related outdoor gear, is proud to announce plans for a new store in East Ridge, Tennessee, near Chattanooga.
The Bass Pro Shops retail attraction will be located on Interstate 75 at Exit 1. It will be the primary anchor for the new Wolftever development. The new 85,000-square-foot Bass Pro Shops Outpost store is slated to open in 2016.
This will be the company's sixth store in Tennessee as they currently operate three stores in the state; while new locations are under construction at the Memphis Pyramid, and Bristol.
"Having the opportunity to build a super outdoor store directly fronting I-75 will allow us to bring Bass Pro Shops low prices and famous friendly, expert service to serve the many sportsmen, women as well as the visitors to this area each year," said Johnny Morris, founder of Bass Pro Shops. "This retail attraction will be a tribute to the great sporting tradition and heritage of the region and a celebration of the sporting men and women of Tennessee."
Nestled in the valley portion of the Appalachian Mountains and the Cumberland Plateau, Chattanooga is surrounded by picturesque mountains and ridges. It's the fourth largest city in Tennessee, and home to the University of Tennessee.
Chattanooga's official nickname is the "Scenic City," which is being reinforced by the city's growing national reputation as a mecca for outdoor activities. With the Tennessee River flowing through the middle of town, and lakes such as Chickamauga and Nickajack, the area is a haven for hunting, fishing, boating, trail running, adventure racing, rock climbing, mountain biking and more. The area's humid, subtropical climate makes it ideally suited for dense, lush trees of many species—thereby earning the title of a "Tree City, USA" by the National Arbor Day Foundation.
More than 100,000 vehicles will pass by the new East Ridge Bass Pro Shops store each day enroute to the area's many outdoor opportunities.
"We have been working very hard on this project for nearly four years, and we will continue to do so every day until we achieve our goal of developing a first class project that all of the citizens of East Ridge can be proud of," said Matt Wood, co-owner and chief financial officer at Wolftever Development.
Nationally, Bass Pro Shops will host more than 116 million people visiting their 85 stores and marine centers across America and Canada this year. The average customer stays 2 ½ hours and drives an average distance of 50+ miles. Bass Pro Shops was named by Advertising Age magazine as one of the Top 10 Hottest Brands in America along with name brands such as Old Spice, M&M's, iPad and Droid. Also, Bass Pro Shops has been recognized numerous times for their conservation and outdoor education efforts, as well as being recognized by J.D. Power & Associates for their customer service excellence.
"On behalf of the city of East Ridge, I certainly welcome the opportunity to work with Bass Pro Shops and the developers to make this project a reality," said East Ridge Mayor Brent Lambert. "We are always pleased to see economic development taking place in our city, but when it's a company with the superior reputation and potential impact of Bass Pro Shops, it is especially significant. This is a home run for East Ridge."
Bass Pro Shops unique, award-winning, mega-sized outdoor stores are known for combining retail with entertainment, conservation and outdoor education. More than just a fishing and hunting store, the Bass Pro Shops store will also offer equipment and clothing for hiking, backpacking, wildlife viewing, camping, and other related outdoor gear. A gift and nature center features a wide variety of outdoor-related items from lamps and dishes to bird feeders and furniture. Expansive boat showrooms offer Tracker, Nitro, SunTracker, Tahoe, Grizzly and Mako boats built by Tracker Marine Group, the world's largest manufacturer of fishing boats.
Bass Pro Shops Dedication to Conservation
Bass Pro Shops lodge-like exteriors and outdoor-themed interiors make them popular with customers. The outdoors feel is brought indoors through massive log and rock work, large indoor aquariums and water features stocked with native fish species as well as an extensive collection of museum quality fish and wildlife mounts. Historic photos and exhibits will pay tribute to the region's great outdoor heritage.
Since the beginning, Bass Pro Shops founder Johnny Morris has been dedicated to inspiring people, especially youth and families, to love, enjoy and conserve the great outdoors. That commitment, demonstrated over the course of several decades, is a big reason why Bass Pro Shops is known as the outdoor industry's corporate conservation leader. Bass Pro Shops' has partnered with and supports the efforts of many organizations that work to conserve and manage the nation's natural resources. The company's key conservation initiatives include fish and wildlife habitat improvements, conservation and outdoor skills education, improving water quality and quality of our lakes and springs, and conservation advocacy.
"The upcoming retail development is a tremendous positive for the city of East Ridge. This will be the largest development in my lifetime to take place in our city and I am proud to be a part of it," said Vice Mayor Jim Bethune. "This project will be a huge boost for our economy and I would like to give a special thanks to the developers for the hard work and diligence in bringing this project to East Ridge. I would also like to give a special thanks to City Attorney North, City Manager Hyatt, City Treasurer Jablonski as well as the mayor and council for supporting this endeavor."
About Bass Pro Shops
Bass Pro Shops, which specializes in outdoor fun, operates 85 retail stores and Tracker Marine Centers across America and Canada that are visited by more than 116 million people every year. Bass Pro Shops stores, many of which feature restaurants, offer hunting, fishing, camping and other outdoor gear while their catalogs and website serve shoppers throughout the world. The company's Tracker Marine Group, which has produced the number one selling brand of fishing boats for more than 35 years, manufactures and sells a variety of boats for fishing and cruising. Family fun is on tap at Bass Pro Shops resort Big Cedar Lodge, voted number six by Travel + Leisure Magazine as World's Best Hotels for Families.