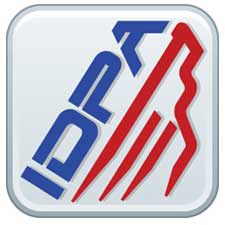 BERRYVILLE, Ark. – Brownells – The World's Largest Supplier of Firearms Accessories and Gunsmithing Tools − is back as a major sponsor of the International Defensive Pistol Association's U.S. National Championship.
Brownells joins the National Shooting Sports Foundation and Wilson Combat as a gold level sponsor of the 2014 championship which takes place September 9 thru 13 at the U.S. Shooting Academy in Tulsa, Oklahoma.
The match is expected to draw over 300 of the sport's top shooters.
"Few companies understand the competitive shooter better than Brownells," said Joyce Wilson, executive director for IDPA.

"They have always been a generous supporter of our matches around the country and IDPA is pleased to announce that Brownells will once again be a major sponsor of our U.S. Nationals," said Joyce Wilson, executive director for IDPA.

"IDPA is a great organization with many fun and challenging matches throughout the country. It is especially exciting to be sponsoring the U.S. Nationals again which is always one of our favorite events of the year," said Brownells President/COO, Matt Buckingham.
For more information on IDPA, or to join the nearly 24,000 IDPA members competing each week, visit www.IDPA.com.
You can further connect with the IDPA community through IDPA's social media, such as @OfficialIDPA on Twitter and ShootIDPA on Facebook, Instagram, Pinterest and Tumblr, or check for regular news and updates on the organization's DOWN ZERO Blog.