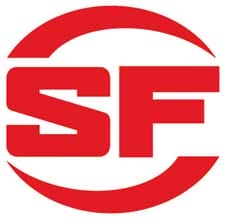 Fountain Valley, CA – -(Ammoland.com)- Jamie Wiedeman returns to SureFire, LLC as the Vice President of Sales and Marketing. Jamie first joined SureFire in October 2004 as a Military Sales Rep, introducing the FA556-212 suppressor to USASOC.
In July 2005, Jamie was promoted to Government Liaison supporting the SureFire International and Military Sales Team with technical and tactical expertise.
In April 2007 as SureFire grew, Jamie was promoted to Director of Military Sales responsible for all US military, select US Government Law Enforcement Agencies, TLS Contractors, and OEM weapon manufacturers.
In March 2010, Jamie became a consultant for SureFire while providing training to military and law enforcement agencies throughout the country.
Jamie served in the U.S. Army from August 1982 – September 2003 in 2/505 PIR, 82nd ABN DIV, 1st Bn. 75th Ranger Regiment, 3rd Bn. 75th Ranger Regiment, and USASOC. His decades of experience and leadership, on all fronts, perfectly position him to carry out SureFire's primary mission of supporting those who go in harm's way by delivering to them the finest illumination products and tactical gear in the world.
George Atchley has also come aboard, as the Vice President of Business Development, to support Jamie in his sales and marketing efforts. George, an accomplished marketing and sales professional, formerly served as SureFire's Vice President of Sales as well as the Director of Corporate planning before moving to Idaho in 2010.
Louis Anastas will continue to lead the Marketing team's day-to-day operations. Since 2008, Louis and team have developed SureFire's marketing materials including videos, media campaigns, packaging, and company catalogs. Thomas Carlson will continue in his post as the lead in all public relations affairs and social media efforts. Thomas is the main point of contact for press and other media inquiries.
Jeremy Rosenberg, on the sales side, continues to serve as the National Sales Manager, having lead the U.S. based team in this capacity since 2012. And Charlene Baker continues her role as the Director of Sales Operations at the company headquarters in Fountain Valley, California.
About SureFire
Located in Fountain Valley, California, SureFire, LLC is the leading manufacturer of high performance flashlights, weapon-mounted lights, and other tactical equipment for those who go in harm's way, or anyone who demands the ultimate in quality, innovation, and performance. SureFire illumination tools are used by more SWAT teams and elite special operations groups than any other brand. SureFire is an ISO 9001:2000-certified company.
SUREFIRE
17680 Newhope Street, Suite B I Fountain Valley, CA 92708 I U.S.A.