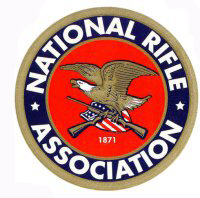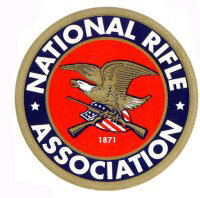 COLUMBIA, Mo. –-(Ammoland.com)- Kevin Angstadt of Rural Retreat, Virginia, won his first MidwayUSA & NRA Bianchi Cup on the tournament's 35th anniversary last weekend, shooting a perfect score of 1920-171x.
Fifteen-time Bianchi Cup champion Doug Koenig placed second overall with 1918-182x and Australian Nigel Gordon finished third with 1918-152x.
The National Action Pistol Championship is the richest and most prestigious shooting tournament in the world. The 2014 championship, held May 21-24 at the Green Valley Rifle & Pistol Club in Columbia, Missouri, featured a record-setting 295 competitors and $500,000 in cash and prizes.
"The Bianchi Cup is unlike any other shooting sport I've been a part of," Angstadt said. "To win is a dream come true for all action pistol shooters."
Founded in 1979 by former police officer and holster maker John Bianchi, success in the MidwayUSA & NRA Bianchi Cup requires a perfect balance of speed and accuracy. The 192-shot championship is comprised of four timed events: Practical, Barricade, Moving Target and Falling Plate. In addition to being grouped by age, gender, and shooting skill, competitors may opt to shoot in the Open, Metallic, or Production divisions, determined by the type of modifications made to the firearm.
2014 MidwayUSA & NRA Bianchi Cup champions:
National Champion: Kevin Angstadt – 1920-171x
Metallic Division: Kevin Worrell – 1907-127x
Production Division: Rob Leatham – 1884-132x
Open Division: Doug Koenig – 1918-182x
High Senior: Kim Beckwith – 1908-143x
High Junior: Louis Surgi – 1838-111x
High Woman: Jessie Duff – 1893-135x
High Grand Senior: Adam Lennert – 1897-153x
Visit bianchicup.nra.org for more information on the 2014 MidwayUSA & NRA Bianchi Cup or contact Tom Hughes at 703-267-1451 or [email protected]
About MidwayUSA
Both country kids from Missouri, Larry and Brenda Potterfield turned their passion for shooting sports into a career by opening a small gun shop in 1977 that would eventually become MidwayUSA (www.midwayusa.com). They instilled family values like honesty, integrity and respect for others into the business, and strive to maintain this culture with each Employee added to their growing team. For over 36 years, MidwayUSA has offered JUST ABOUT EVERYTHING® for Shooting, Reloading, Gunsmithing and Hunting with an unyielding focus on Customer Satisfaction.
For more information on MidwayUSA, visit their website (www.midwayusa.com), find them on Facebook (www.facebook.com/OfficialMidwayUSA), or follow them on Twitter (http://twitter.com/midwayusa).
About the National Rifle Association
Established in 1871, the National Rifle Association is America's oldest civil rights and sportsmen's group. Five million members strong, NRA continues its mission to uphold Second Amendment rights and is the leader in firearm education and training for law-abiding gun owners, law enforcement and the military. Visit http://nra.org.