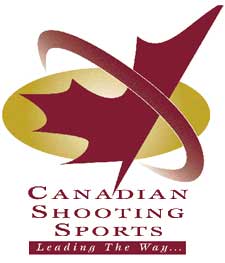 Canada – -(Ammoland.com)- With the announcement by Sun News Network to stop bestowing notoriety on persons accused of mass murder, the Canadian media are showing signs of maturation and public responsibility.
It goes against the grain for a news agency to intentionally withhold information during major events like mass murder. Kudos to Sun News for adopting a policy for the greater good.
If other media follow suit, perhaps mentally ill attention-seekers will be dissuaded from choosing this kind of crime to promote their own legacy.
We won't know until we try.
See the Sun News video that questions the wisdom of naming names: www.sunnewsnetwork.ca/video/3608209118001
The shooting in Moncton, New Brunswick that left three RCMP officers dead and two injured has re-awakened the need to examine what motivates an individual to kill at random. As we watch young families grieve and police officers gather from around the world in Moncton this week, the Canadian Shooting Sports Association (CSSA) mourns, too. There are many police officers within our membership and we hope they will not be in harm's way as they perform their daily tasks. They are too often the targets of hatred without reason or purpose.
Mass killers are terrorists. As the Sun News video above notes, many mass assailants keep records of similar incidents, complete with newspaper clippings and profiles of the evil-doers. The Moncton photos depict a Rambo-esque Hollywood actor wannabe adorned with fatigues, guns, knives, bows and headband. Apparently life does imitate art.
For her part, The Globe and Mail's Elizabeth Renzetti echoed the need to stop naming the accused in her June 7 2014 column. While the content of her column is decidedly anti-gun, she admits to attending last year's December 6 anniversary at L'Ecole Polytechnique knowing the killer's name, but she couldn't name the victims.
She is not alone. Both anti-gun and pro-gun advocates share an abhorrence for killing human beings. Let's exploit that common interest to include widespread media anonymity for mass shooters/stabbers/bombers. As Ms. Renzetti correctly observes, "We give them the attention they crave."
Do you agree? Write a letter to the editor at print and online media sources and ask them to stop making mass murderers famous. It's a start. Watch here for more.
We found a petition that supports anonymity for mass murderers here: http://www.change.org/petitions/canadian-news-media-stop-using-mass-killers-names
About:
The CSSA is the voice of the sport shooter and firearms enthusiast in Canada. Our national membership supports and promotes Canada's firearms heritage, traditional target shooting competition, modern action shooting sports, hunting, and archery. We support and sponsor competitions and youth programs that promote these Canadian heritage activities. Website www.cdnshootingsports.org