By Rob Morse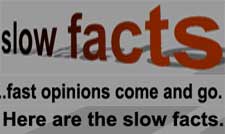 Southern California ––(Ammoland.com) Do you need to defend yourself?  Not according to Bill Gore.  Sheriff Bill Gore said law enforcement will protect you if you live in San Diego County.
That is hard to believe given the thousands of crime victims in the county each month. In the last few weeks.
It was afternoon when a woman was helping her elderly mother into her car.  A man in a white SUV drove up next to her and asked for directions.  The stranger then got out of the SUV, pointed a handgun at her, and demanded the woman's purse.  

He shot her in the back

 as she ran away.
A San Diego woman was asleep in her Pacific Beach home at 2AM.   She woke to find a stranger touching her.  

She screamed and the stranger fled.

A gun-wielding robber approached two women as they were getting into their car in La Jolla.  

The robber showed a pistol and ordered the two women into their car.

  He then forced them to their local ATM and made them withdraw money.  He then had them return him to where they were originally kidnapped.  There the robber fled on foot.
San Diego Police 

arrested a man suspected of a triple murder

.  Back on Christmas Eve, the victims were shot as they sat in their cars at the Mission Valley Mall.  Police spokesmen said they would release details next week.
A robber rode his motorcycle up to the Oceanside, California branch of Union Bank.  He parked the bike on the sidewalk, walked inside, and then robbed 

a teller at gunpoint

.  He then drove away on his motorcycle.  Oceanside is in north San Diego County.
There are thousands of similar examples each month where the police could not protect us.  That is understandable.  The average police response time is 5 minutes but sometimes that stretches out to several hours.  Citizens are on their own in the mean time. The victims were left defenseless.
Sheriff Bill Gore says he can't issue San Diego citizens a license to carry a weapon, though many other California Sheriffs do exactly that.  That sounds unfair to me. A 3 judge panel of the Ninth Circuit Court of Appeals agreed.
They called Sheriff Gore's policy unconstitutional!  Now the full court will rule on the case. In San Diego County, 150 people a day will be defenseless victims of crime.  That will continue until Sheriff Gore acknowledges their right of self-defense.
About Rob Morse: By day, Rob Morse works as a mild mannered engineer for a Southern California defense contractor. By night he writes about gun rights at Ammoland, at Gun Rights Magazine, Clash Daily and on his SlowFacts blog.   He is an NRA pistol instructor and combat handgun competitor.